BTS Fans Slammed Report That Japanese Netizens Accuse The Korean Government Of Chart Manipulation To Place Kpop Group On Top Of The Billboard Charts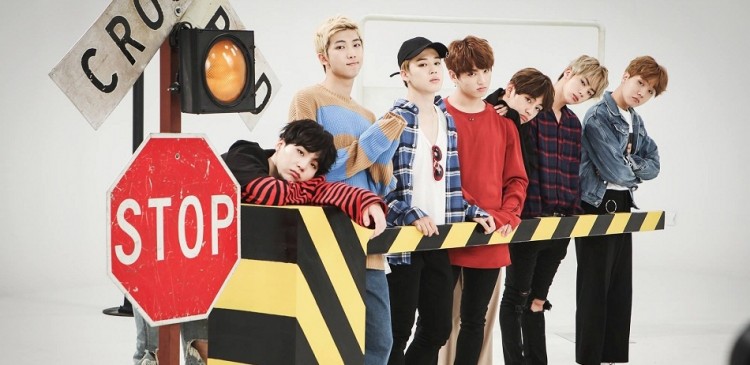 It looks like BTS's latest success will not be completed without any negative buzz. Some Japanese netizens allegedly accused the South Korean government of influencing the BTS's standing on the latest Billboard charts. However, many BTS fans slammed the report.
The Bangtan Boys has successfully reached the top of the Billboard 200 chart with their latest album Love Yourself: Tear. South Korea President Moon Jae-in congratulated the group for their outstanding achievement and also thanked them for spreading the Korean culture across the globe.
However, AllKpop reported that some Japanese netizens have a different opinion about the K-pop group's latest feat. Apparently, there are those who criticized BTS in a local online community while others accused the Korean government of chart manipulation. The publication cited some of the conversations online.
"The quality of American music market has gone down," one online user reportedly said. "Korea is a country that manipulates behind our backs," another added.
The alleged accusation of chart manipulation came after Billboard also announced that BTS made it into the top 10 of the Billboard Hot 100 as well. The idol group's latest single "Fake Love" debuts at No. 1, making it the third K-pop song to reach the Top 10 following two hit songs from Korean artist PSY.
However, many have doubts about the authenticity of the so-called "chart manipulation accusation." Many believed that Japanese netizens don't have issues about the BTS's latest achievement in the American music scene. Many pointed out that BTS has a strong fan base in Japan.
Additionally, some members of the BTS Army also stressed that RM, J-Hope, Jin, Suga, Jimin, V, and Jungkook have high regard with their Japanese audience. In fact, the boys released a Japanese version of their hit single "No More Dream" on their first anniversary in the entertainment industry.
Last month, BTS dropped their latest Japanese studio album, Face Yourself. The group has released a total of three Japanese albums-Wake Up (2014), Youth (2016), and Face Yourself this year, all of which are huge hits and topped several music charts.
Moreover, in a recent interview made by Asian Boss on some Japanese netizens on the street, it appeared that most of them love K-pop, particularly BTS, more than J-pop. At the end of the clip, Asian Boss noted that seven out of 10 people they talked to preferred K-pop than J-pop.
When asked about the traits that they like about K-pop group BTS, those who were interviewed cited the group's songs and synchronized dance choreography as well as the members' cool and friendly attitude.
© 2022 Korea Portal, All rights reserved. Do not reproduce without permission.