'NCIS' Alum Pauley Perrette Outraged Of Tabloid Stalking; Warns Arrest And Legal Action If They Continue To Violate Her Privacy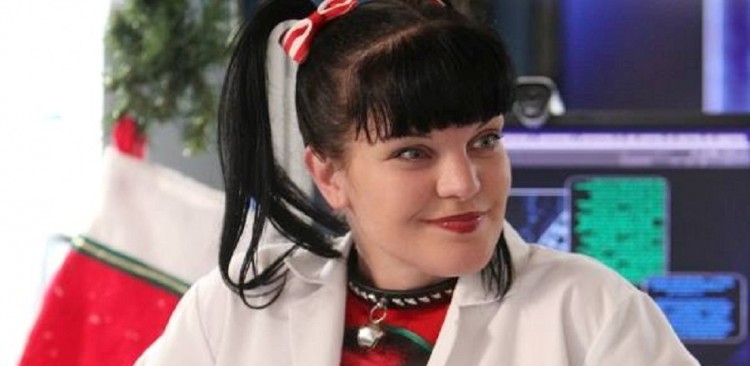 NCIS alum Pauley Perrette lost her patience with tabloid media who continue to follow her even at home. The actress issued a stern warning to those who violate her privacy.
In her most recent post on Twitter, Perrette warned those who will continue to step on her boundaries and violate her privacy. The actress threatened to have them arrested – possibly taking legal action, too.
Perrette asked the media to leave her alone, saying she will make a statement in her terms. Some tabloid reporters have been harassing the actress even at her home after she made a disturbing comment about her reason for leaving NCIS.
"Hey tabloids and 'reporters,' leave me alone. I WILL have you arrested for trespassing on my property. If I decide to talk, it's on MY TERMS!" the actress wrote on Twitter.
Perrette left NCIS after 15 years of portraying forensic specialist Abby Sciuto. Fans were devastated when Perrette confirmed her departure from the CBS series last year. She did not reveal much about the reason for her exit until recently. Perrette grabbed headlines once again when she implied on a social media post that one of the reasons why she decided to depart NCIS was because of "horrifying abuse."
The actress did not give details of the assault nor the identity of her abuser. However, she did mention that there is "a very rich, very powerful publicity 'machine'" that has been keeping her from speaking out.
CBS admitted that Perrette made them aware of her workplace concern last year and they have worked together to find a resolution. The network also stressed that they are committed to having safe work environment for its shows' cast and crew. Perrette responded to CBS statement and thanked the network for its support.
Perrette's final NCIS episode was aired on May 8. It earned the highest rating episode for the season with over 15 million viewers. NCIS was renewed for another installment. Season 16 is set to premiere in fall.
Meanwhile, NCIS has yet to announce Abby's replacement. In the penultimate episode of Season 15, Agent Leroy Jethro Gibbs (Mark Harmon) hired Kasie Hines (Diona Reasonover) to fill in as a temporary replacement of Abby until he finds a permanent one. Kasie has a degree in forensic science. She accepted the job after asking for Abby's blessing.
So far, Kasie has had a good start with the team. She even had her first briefing with Gibbs as the new person in charge of the lab.
It is expected that CBS' longest-running procedural drama will be making an announcement soon on whether Kasie will continue working with Team Gibbs in NCIS Season 16 or if she will be better off as Ducky's (David McCallum) assistant. Ducky initially hired her to be his assistant while he writes his book.
© 2019 Korea Portal, All rights reserved. Do not reproduce without permission.