BTS News & Update: Suga Feels Group's Stadium Tour Is About To Happen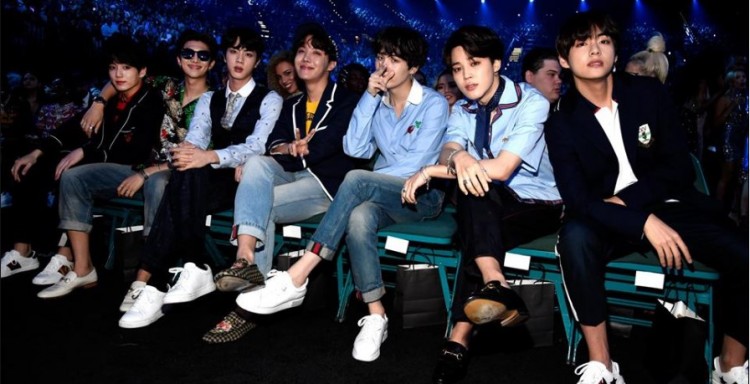 BTS talked about their enjoyable experience after gracing the stage of the recent 2018 Billboard Music Awards for the first time. Appearing on MBC's morning news program News Desk, Jimin, RM, and Suga revealed what it was like being at one of America's most prestigious music awards and their plans for the future.
Jimin revealed that BTS was shocked when they attended the 2018 Billboard Music Awards. "[We] didn't even know if it was okay for us to be sitting there," he said. However, in spite not knowing what to do, everything that happened that night was "astonishing" for them, AllKpop reported.
RM, on the other hand, feels like BTS's greatest achievement was seeing their foreign fans singing their songs, in spite of the foreign language. He feels grateful that they understand what they are saying and what their tracks mean, although it is in Korean. "It's the age of news media," he said. He believed their fans are putting some efforts into translating their lyrics and speech so that they could understand it.
Meanwhile, after the event, BTS was also praised for refusing to attend the lavish 2018 Billboard Music Awards' after-parties. Instead, V, Suga, Jin, Jungkook, RM, Jimin, and J-Hope chose to spend their time with their fans, the ARMY. It is known that the group continues communication with their supporters and pairing this with their "exceptional musicality and performances," these play major parts in their huge success, per Soompi.
In fact, RM said that BTS never fails to communicate with their fans. He even added that the fact the group staying true to their selves is also one of the reasons their supporters love them. He, too, mentioned that being hardworking in creating new music and performances help. "We always focus on our performances," he continued to say.
With all the success they are getting and worldwide popularity, Suga and the rest of the BTS group are now looking forward to having a stadium tour. Suga knows that not every artist has the chance to have this kind of tour, but he feels like it is "so close within their grasp." The 25-year-old star believes that their dream is about to come true.
© 2023 Korea Portal, All rights reserved. Do not reproduce without permission.