Song Hye Kyo, Song Joong Ki 2018: 3 Other Korean Drama Couples Who Also Married Each Other Just Like The Song-Song Couple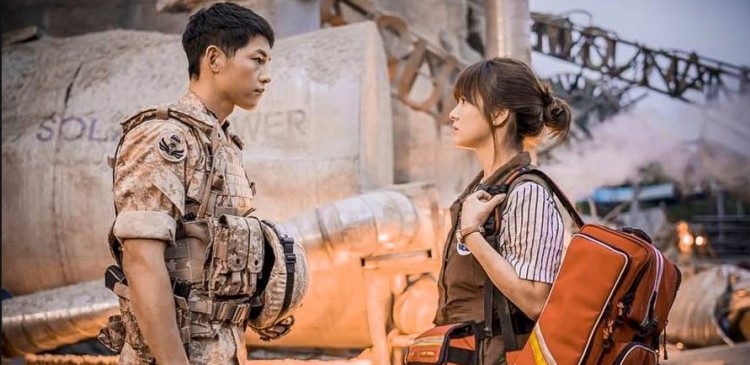 Just like Song Joong Ki and Song Hye Kyo, there are a lot of Korean stars who fell in love on the set while filming different K-dramas. These couples also ended up tying the knot and bringing their love stories from reel to real. So, aside from the Song-Song couple, find out who among the favorite Korean love teams ended up with each other.
Song Hye Kyo And Song Joong Ki
One of the most famous K-drama pairs that turned out to be a real-life couple is Song Hye Kyo and Song Joong Ki. After a long time of making their relationship a secret, the Descendants of the Sun stars finally confirmed their romance. Later on, the pair announced that they were to tie the knot and revealed their wedding date.
According to IBTimes, Song Hye Kyo and Song Joong Ki gave their gratitude to Descendants of the Sun's PD, Lee Eung Bok and writer Kim Eun Sook for casting them to be a part of the show. If it weren't for these guys, they said they wouldn't have the chance to meet each other. The Song-Song couple got married on October 31, 2017.
Gu Hye Sun And Ahn Jae Hyun
Just like Song Joong Ki and Song Hye Kyo, Gu Hye Sun and Ahn Jae Hyun ended up marrying each other after meeting on the set of Blood in 2015. The drama series' crew noticed the two were often together while filming the said show and discussing things about work. From here, they started dating after filming the KBS series.
In an earlier interview with Drama Fever, Gu Hye Sun revealed the reason behind her decision to marry Ahn Jae Hyun. "I [married him] because I realized I was [innocent] like a child when I was at his side," she said. She recalled they were both mature adults when they just began dating, but they ended up being like kids when they were with each other. The couple tied the knot on May 21, 2016.
Ji Sung And Lee Bo Young
Another like Song Joong Ki and Song Hye Kyo is Ji Sung and Lee Bo Young. The two met on the set of Save the Last Dance for Me in 2004. The 41-year-old actor revealed he was the one who first confessed his feelings to the 39-year-old star. However, the latter refused his feelings as she didn't want to date a fellow celebrity.
Ji Sung never gave up that easily and asked Lee Bo Young once again after three months, to which she finally said, "yes." Now, the two are a happily married couple and have a daughter named Kwak Ji Yoo. They are now living a good life, and the actress has nothing but good words for her husband. They got married on September 27, 2013.
Joo Sang Wook And Cha Ye Ryun
Joo Sang Wook and Cha Ye Ryun are just like Song Hye Kyo and Song Joong Ki, who ended up marrying each other after falling in love on the set of their 2016 drama, Glamorous Temptation. There were earlier reports that the pair didn't really like each other, but they eventually got along while filming the said television series. From here, their feelings developed and they ended up falling in love with each other. When the show ended, the two started dating.
Talking about his wife, Joo Sang Wook said Cha Ye Ryun's most charming asset is her "aegyo." "I think that's something special that only I get to see," he said, via Soompi. He even described her personality as a total opposite of what people think of her. In fact, she even excels at cooking and housework. They got married in May 2017.
© 2023 Korea Portal, All rights reserved. Do not reproduce without permission.