Suzy Bae Update: Lee Min Ho's Former Girlfriend's Song Re-Entered Music Chart After Showing Support To YouTuber Yang Ye Won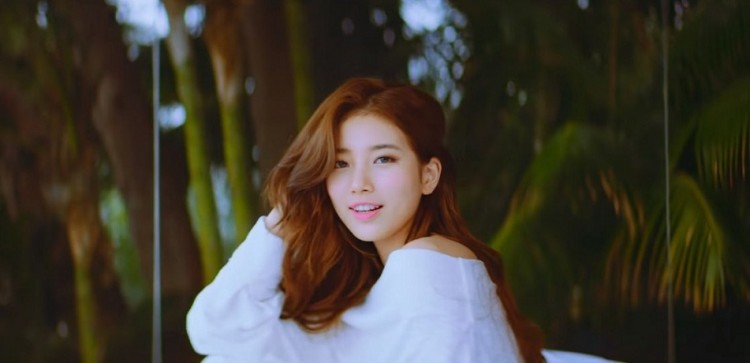 Amidst the threat of a lawsuit, Suzy Bae gets some good news. Her song "Holiday" is back on a music chart. The miss A alum's song re-enters the Bugs chart after she publicly supported YouTuber Yang Ye Won on her sexual harassment case.
Some feminist netizens recently launched a streaming movement in support of female celebrities who backed Yang on her case. Suzy Bae, AOA's Seolhyun, and Lee Hi were among the first Korean artists who expressed their support for Yang Ye Won following her revelation that she was a victim of a sex crime.
Yang admitted that she took a modeling job three years ago, but it did not turn out as she expected. About 20 men sexually harassed her during photo shoots, and her nude photos were recently leaked online.
Some netizens started a streaming campaign on female K-pop idols who are supporting Yang. Suzy Bae song "Holiday" and AOA's "Heart Attack" quickly climbed on Bugs charts. Suzy's "Holiday" peaked at the No. 7 spot in the chart, AllKpop reported. Many speculated that netizens targeted the Bugs chart due to its reputation for having a larger percentage of male users.
Suzy Bae released her second album Faces of Love with the title track "Holiday" earlier this year. The song also features rookie Korean rapper DPR LIVE. So far, "Holiday" has garnered over five million views on YouTube.
Meanwhile, netizens also launched a petition called "Hap Jung XXXX Illegal Nude Filming" after Yang Ye Won made her revelation. The petition is asking authorities to investigate Yang's case. Celebrities like Suzy Bae signed the petition, but it also put her into trouble.
The former member of miss A mistakenly associated a wrong photo studio to Yang Ye Won's case. Suzy Bae already apologized for her mistake. However, it looks like the studio is determined to pursue the legal action against Lee Min Ho's ex. Apparently, it is for the damages they suffered after the singer signed her name on the petition.
Meanwhile, AllKpop reported that the police also received an accusation of sexual harassment from another female victim against the owner of the same photo studio where the assault on Yang happened. There are also reports that Yang Ye Won and the studio owner have a conflicting statement about the number of times that her photo shoot took place. The police said the investigation on Yang's case is still ongoing, and they still need to talk to more witnesses.
© 2022 Korea Portal, All rights reserved. Do not reproduce without permission.