G-Dragon, Sandara Park Dating Rumors Debunked? BIGBANG Star Might Not Be 2NE1 Singer's Type, Daragon Not Happening? [WATCH]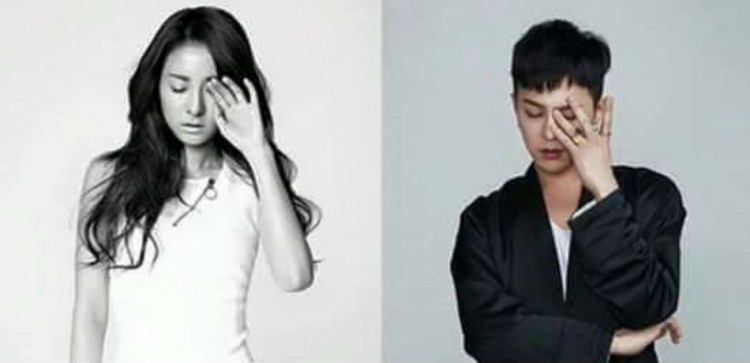 Fans have long wanted that G-Dragon and Sandara Park will take their friendship to the next level. Shippers even took the liberty to create a couple name for the BIGBANG star and former 2NE1 singer and settled with "Daragon." However, Dara seemingly hinted that GD might not be her type.
The 33-year-old South Korean singer, actress and television presenter may be famously known as a former member of the YG Entertainment girl group 2NE1, but she actually started her career in the Philippines. Sandara Park was and is still considered a celebrity in the country, where she lived for more than ten years.
Having to spend most of her teenage years in the Philippines, Sandara Park revealed that her dating life started in the country. In fact, the 2NE1 star shared that her experience with romance only happened with Filipinos and that she never experienced it with a Korean man.
"It's because I've had many experiences in Tagalog—dating, fighting, etc. I haven't really dated in Korean before," Sandara Park explained after saying that she is more comfortable with speaking in Tagalog. "So, I'm not as comfortable with it."
Sandara Park previously revealed how hard her first breakup was. While some may still not know the identity of her ex-boyfriend, people in the Philippines already knew his name a long time ago.
Dara's ex is a Filipino actor, Joseph Bitangcol. He was her fellow contestant on the reality-based talent competition show in the Philippines, Star Circle Quest.
The YG Entertainment star recalled that the pain of their breakup was so unbearable that she couldn't stop crying. Sandara Park then shared that her emotional well-being caused delays to the production of the film that she was doing at the time. Fortunately, the cast and crew were understanding and cheered her up to make her feel better.
Is her zero experience in the romance department with a Korean man a reason why Daragon will never be official? While Sandara Park's revelation might make some people think that G-Dragon is not her type, the real reason why the pair is not allowed to be more than friends is that of YG Entertainment's dating ban. Also, Dara and GD have always said that they are just good pals.
© 2023 Korea Portal, All rights reserved. Do not reproduce without permission.