Wanna One's Kang Daniel Recalls Trip To Emergency Room For Eating Shellfish [WATCH]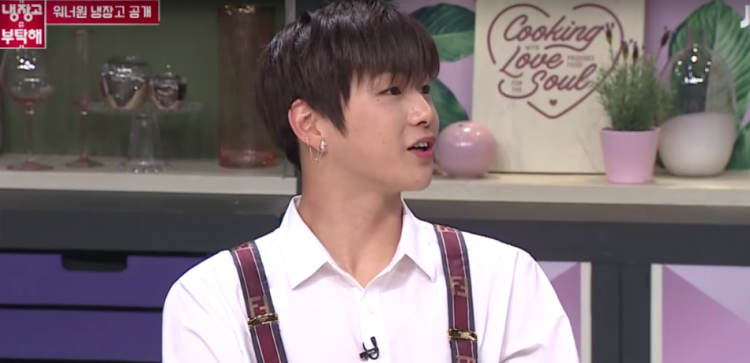 Wanna One's Kang Daniel shared a terrifying story about how his eagerness to try something new nearly cost him his life. The singer revealed that he tried eating shellfish, and the next thing he knew is that he was in a hospital ER.
The 21-year-old South Korean singer was a guest star on the May 22 broadcast of the JTBC variety show, Please Take Care of My Refrigerator, and recalled an incident that had him hospitalized. Wanna One's Kang Daniel shared that although he is not a picky eater, there is one thing that he is not allowed to consume at all—seafood!
"There's only one thing I can't eat, I'm allergic to seafood, especially shellfish," Kang Daniel shared. "So I've never been able to try lobster or ganjang gejang [a Korean dish made with crabs and soy sauce], which I've heard is extremely delicious."
With the rave of the shrimp burger, Kang Daniel said that there was a time that he wanted to give it a try as well. Unfortunately, the Wanna One singer then said that it wasn't the best idea at all as his allergies were so severe that a little taste almost killed him.
"There was one time in the past when I was carted off to the hospital [in an ambulance]," Kang Daniel revealed when asked if his food allergy had ever put him in a dangerous situation. "I really wanted to try a certain fast food chain's shrimp burger. So I ate one, and it was really delicious. Afterward, I was in the middle of practicing when I suddenly felt dizzy."
Kang Daniel then shared that he fainted and was brought to the emergency room. The Wanna One star revealed that he woke up with a breathing tube down his throat. As expected, his story shocked everyone on the show.
It is good to know that Kang Daniel survived his near-death experience, and the incident probably reminded him not to do it ever again. The singer is currently enjoying his career as a member of the eleven-member South Korean boy group Wanna One.
© 2023 Korea Portal, All rights reserved. Do not reproduce without permission.