Wanna One's Park Woo Jin 2018: Singer Reveals What He'd Like To Try After Reaching Legal Age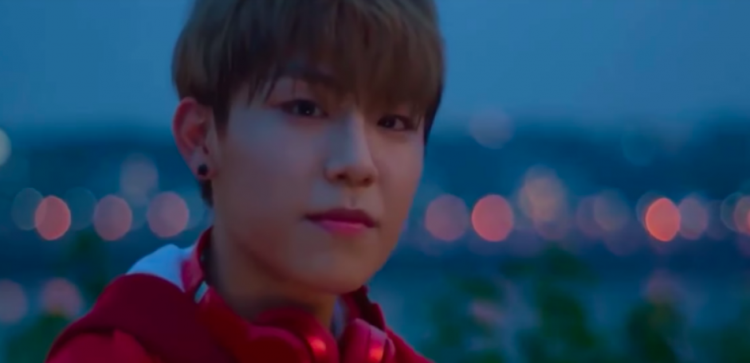 Although age is just a number in some other places, it is quite a big deal in South Korea. In this country, a person's age is a basis of how you treat them. Also, there were a lot of things that one can and can not do just because of their age, and it has been strictly followed for decades. So when Wanna One's Park Woo Jin has finally reached the legal age, he shared something that he was really looking forward to doing with his older group members.
Although Park Woo Jin is not the maknae (youngest member) of Wanna One, he is only 18-years-old, so he is still fairly young. However, despite his young age, he is legally considered as an adult, and he is more than happy to have reached this milestone.
Wanna One's Park Woo Jin Enjoys Being 18 So He Could Do Some Adult Things With Older Group Members
Park Woo Jin was a featured guest of the April 28 episode of Battle Trip alongside fellow Wanna One member Park Ji Hoon, Gugudan's Mina, and Weki Meki's Choi Yoo Jung. When asked about how they felt being an adult and what they would like to do now, Park Woo Jin responded, "I want to drink alcohol when my hyungs (older brothers) do at agency dinners. I also like cars, so I want to get my driver's license."
Although saying that he wanted to drink alcohol with older Wanna One members sounded a little shocking, Park Woo Jin actually shared the same curiosity as Mina. The Gugudan singer revealed that after reaching the legal age, she would "want to watch soccer, drink beer, and eat fried chicken with my parents. I want to drink soju (Korean alcoholic drink) with my parents, too."
Wanna One's Park Woo And Gugudan's Mina Share One Thing In Common After Reaching Legal Age
After Wanna One's Park Woo Jin and Gugudan's Mina's revelation, the host took notice that it appears that the only reason why the K-pop stars like being an adult is to finally drink alcohol without getting into trouble. "I guess everyone just wants to drink alcohol," the host said.
© 2023 Korea Portal, All rights reserved. Do not reproduce without permission.