Bae Doo Na, Son Seok Gu Dating Rumors: Alleged Couple's Agency Insists 'Sense8' Stars Are Just Close Friends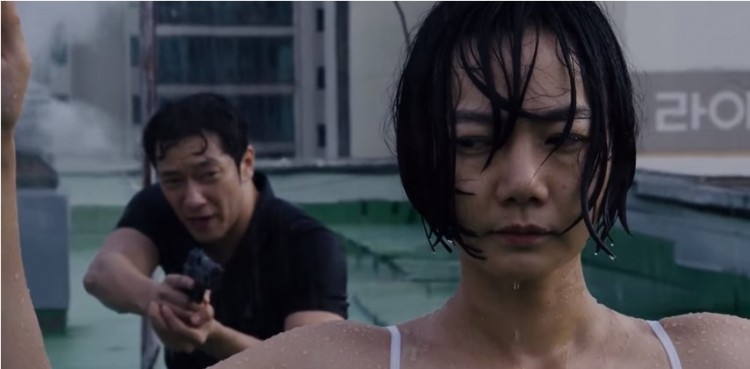 Bae Doo Na and Son Seok Gu have reportedly been dating since 2017. However, no one admitted that they had a brewing relationship until now. So, to stop all the dating rumors, the alleged Sense8 couple's agency finally speaks the truth about it.
Bae Doo Na and Son Geok Gu are under the same agency, SBD Entertainment. As the hearsays about the two are getting strong, the entertainment company released a statement to deny the dating rumors. "It is not true that they are a couple," they said, per Soompi.
SBD Entertainment explained that Bae Doo Na and Son Geok Gu are just "close colleagues." This might be because they are both part of Sense8. Although they both appear in the Netflix series, the agency insisted that they are "not dating."
According to AllKpop, Bae Doo Na and Son Geok Gu met on the set of Sense8. They, too, are currently in the same label. So, this might be the reason they ended up as close friends. In fact, they even have photos of each other on their respective social media accounts. An insider even said that they are "comfortable lovers" who don't care what other people may think.
Allegedly, Son Seok Gu often visits Bae Doo Na's house in Seoul's Dongbingo-dong. As the Sense8 actor is still a rookie, people don't recognize him yet, so he can freely go to any place he likes. Koreaboo reported that the 38-year-old The Tunnel actress always gives Suk Gu acting advice as she is four years older than him.
Meanwhile, Bae Doona has been a regular cast member of Sense8 since the very beginning. Son Seok Gu, on the other hand, joined the Netflix series in Season 2 and appeared in the Seoul scenes. However, the show is about to come to an end and will be airing its special two-hour finale in June.
After Sense8, Bae Doona will be seen in another Netflix show, Kingdom. She, too, appeared in tvN's 2017 drama, Stranger. She also has a movie set to be released this year, the Drug King. Alternatively, Son Seok Gu has been seen in tvN's Mother and made a special guest appearance in KBS2's Suits.
© 2022 Korea Portal, All rights reserved. Do not reproduce without permission.