Yang Ye Won Sexual Harassment Controversy: Investigation Now Starts; 2 More Victims Come Forward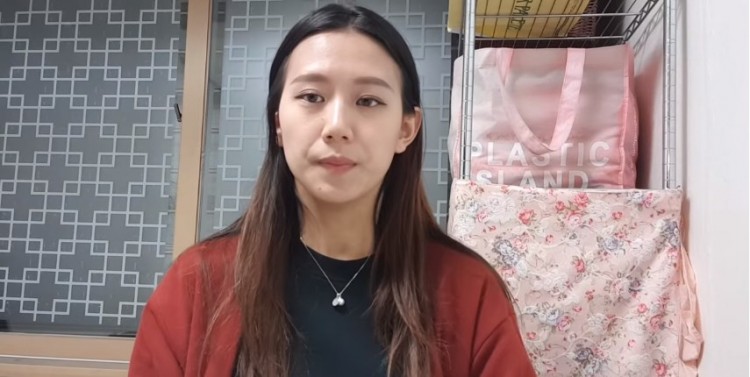 After Yang Ye Won's sexual harassment controversy hit the news, the police are now setting up an investigation to look into the case. The law enforcement is currently investigating the alleged photo studio that is said to be forcing women to pose for nude pictures and sexually assaulting them.
According to a report from Mapo Police Station on Sunday, May 20, via Korean Times, the police already searched the alleged photo studio and its manager's home and car. They also declared a temporary travel ban on the two people Yang Ye Won sued.
To recall, Yang Ye Won surprised everyone when she revealed that she was sexually harassed by 20 men inside a photo studio near Hapjeong Station, Seoul. In a video shared on her YouTube channel Beagle Couple, she divulged that she was coerced to pose nude for a photoshoot against her will. Unfortunately, these snaps were leaked and uploaded to a number of porn sites just earlier this month.
The moment she learned about her nude pictures had been leaked, Yang Ye Won decided to tell her dark story to avoid more women to be victimized by photo studios like these. In fact, just a day after her exposé, Lee So-Yoon and Yoo Ye Rim, who is only 18-years-old, revealed they experienced the same incident. "There are many studios like this in Hapjeong," the latter said.
Yang Ye Won bravely told the public the real story behind her nude photos that got leaked online. Everything happened three years ago when she was just dreaming of becoming an actress. As she innocently applied for a modeling gig and signed a five-photoshoot contract, she had no idea it would be her worst nightmare.
The popular YouTuber though it would be just a normal photoshoot with one sexy concept. But, the moment she arrived, she was forced to wear revealing clothes and do provocative poses in front of 20 men who were holding their own cameras. After her story hit a number of publications, Bae Suzy showed her support for Yang Ye Won.
Lee Min Ho's ex-girlfriend signed the online petition Hap Jung XXXX Illegal Nude Filming in hopes to seek justice for Yang Ye Won. Bae Suzy wants more people to know about the YouTuber's story to get more attention from the public, so it could reach the government officials to act on the case. However, some people question the 23-year-old star's reasons to help the social media star.
In a lengthy Instagram post, Bae Suzy said that it is just a small gesture that she could do for Yang Ye Won, so there could be a "precise plan" to put a "proper conclusion" to the case. "I intervened as one person would do for another. I decided to intervene as a human being," she said.
© 2022 Korea Portal, All rights reserved. Do not reproduce without permission.