Yang Ye Won Sexual Harassment Controversy: Social Media Star Reveals Story Behind Nude Photos, Gets Bae Suzy's Support [VIDEO]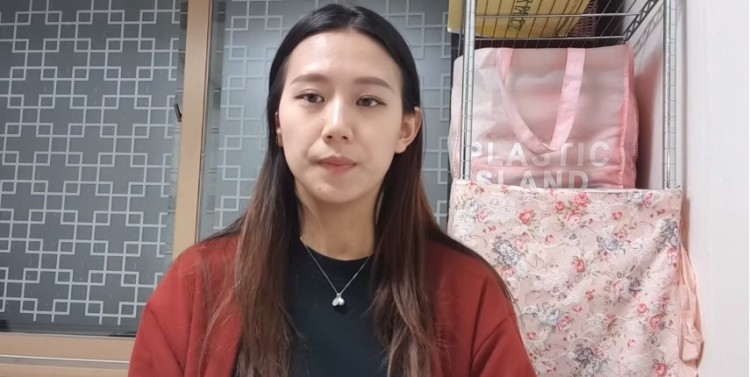 The popular YouTuber Yang Ye Won opened about her dark experience as a victim of sexual harassment as her nude photos are now circulating online. The social media star shared the video of her exposé about how she was sexually assaulted by 20 men on Wednesday, May 16. Luckily, she got the support of Bae Suzy.
Yang Ye Won shared the real story behind her leaked nude photos online with the help of the people who love her. It all started three years ago when she was still dreaming of becoming an actress and applied as a model. After she passed the interview, she quickly signed five photoshoot contracts without knowing it would be the start of her nightmare, as translated by All KPop.
"[I]want to reveal how there are many victims and bad people doing bad things in Korea," Yang Ye Won said. Trusting it would just be a normal photoshoot with one sexy concept, she was surprised to know that it would be a total of five nude photo shoots. The moment she walked in the studio, she was confounded to see the doors locked and there were 20 men in the room holding their cameras.
The director then asked her to wear "exposing undergarments" and when Yang Ye Won refused, he threatened her that those people, who paid to see her, could sue her if she didn't follow their instructions. He even terrorized her by saying he was going to block her from becoming an actress. In fact, they even turned violent when she would not follow their director, and the director continued to warn her about the possible lawsuit. "You won't be able to handle it if they sue you," she recalled the leader telling her.
As Yang Ye Won was left with no choice, she followed what they wanted her to do. Unfortunately, this included holding her on her private parts. "I thought to myself that I might be raped and dead if I don't follow along," Yang Ye Won tearfully recalled. As she feared for her life, she tried her best to smile, made finger hearts, and did provocative poses as they told her, so she could get out of there alive. Sadly, this happened for the rest of the five photoshoots.
Yang Ye Won admitted she didn't share her painful story to anyone. She even lived in fear knowing that her nude photos might get leaked online. The trauma that the incident caused her even made her give up her dreams to become an actress. Fortunately, there are people who encourage her to fight against the issue.
She even wants to help stop sexual harassment from happening and wants to send awareness that there are more young women being harassed. Netizens even want to help her as they file a Blue House petition to ask for a thorough investigation and punish the people behind the nude photoshoot. Yang Ye Won even got the support of Bae Suzy, who showed the screenshot of her agreement to the said appeal on her Instagram story.
© 2022 Korea Portal, All rights reserved. Do not reproduce without permission.