Bae Suzy 2018: Fans Question Lee Min Ho's Ex-GF's Move To Help Yang Ye Won, Former Miss A Member Explains Her Side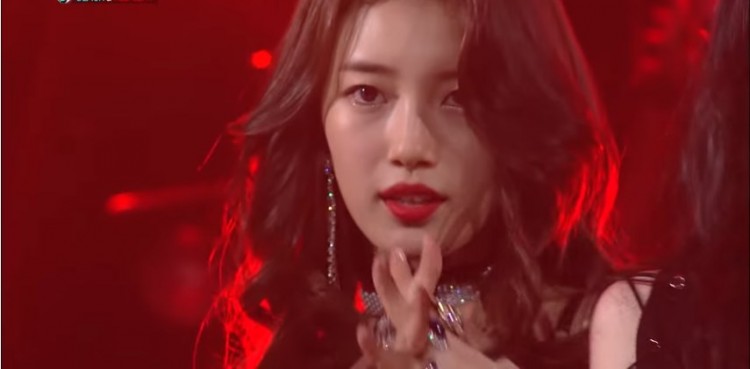 Bae Suzy opened up about her decision to support the famous YouTuber, Yang Ye Won, who recently confessed that he was sexually assaulted by 20 men. The social media star revealed what she had been through in a video posted on her YouTube channel after her nude photos were leaked online.
Yang Ye Won filed an online petition, Hap Jung XXXX Illegal Nude Filming, to seek justice for her experience. She then got the support of Bae Suzy, who signed the appeal in hopes to draw attention to the issue and reach the government officials to take some legal action.
As some people question Bae Suzy's move, the former Miss A member aired her side and explained why she chose to support Yang Ye Won. In a lengthy post on her Instagram account, translated by All Kpop, the 23-year-old While You Were Sleeping star revealed how she learned Yang Ye Won's painful story and how she got disappointed because of it.
Bae Suzy narrated Yang Ye Won's dark tale and how the latter ended up doing a photo shoot against her will. "When I read it in the morning, it was difficult to read the detailed account of what happened," Lee Min Ho's former girlfriend said. She then felt disappointed that such a serious case wasn't seen on the news at the time.
So, upon seeing Yang Ye Won's YouTube video, Bae Suzy believed more people should be aware of her case. She also said that it would be far better if the case would be thoroughly investigated. "I hoped there wouldn't be any more victims like this in the future," she continued to say.
Bae Suzy was then left surprised to see that there were not many posts or news about Yang Ye Won's horrible experience at the time. However, on the next day, she felt relieved knowing that her case was already reported online and was posted on a number of publications. "It was a relief to hear an investigation has started," she added.
But, as she read articles about Yang Ye Won's case online, she was shocked to see some negative comments about the incident. Although the investigation is still ongoing and there are no concrete details about it revealed just yet, she feels bad seeing commentaries that "got the core of the case wrong." As there is nothing she can do as of the moment, she at least wanted to give the famous YouTuber the help she needed.
So, the moment she saw someone advise to make a petition that could result in a further investigation on Yang Ye Won's case, Bae Suzy decided to participate. "It's a small gesture, but it's something I could do," she explained. The initial intent of the appeal is to let more people know about the social media star's case.
Although the My Love From the Star actress knows that some people will question her move and might call her biased, she wants to get the people's attention so that there could be a "precise plan" for the case's "proper conclusion." "I intervened as one person would do for another. I decided to intervene as a human being," Bae Suzy ended her note.
© 2022 Korea Portal, All rights reserved. Do not reproduce without permission.