Nichkhun's 'Brother of the Year' Tops Thai Box Offices, Beats 'Avengers: Infinity War'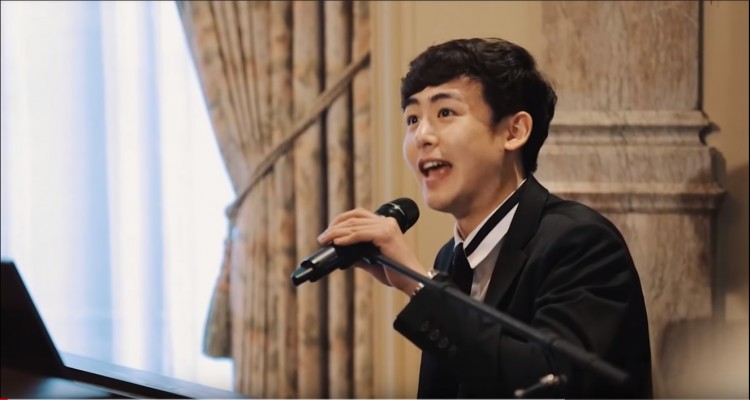 Avengers: Infinity War's Thanos has got nothing on 2PM's Nichkhun, Infinity Gauntlet and all, as the South Korean boy group member and Thai American idol reaches a new ranking high. This time around, Nichkhun's movie seemingly defeats one of this quarters biggest blockbusters, at least in Thailand.
The said person was the Thai film Brother of the Year which was released on May 10, coinciding with Avengers: Infinity War's prolonged theatrical run. More than that, Brother of the Year starring Nichkhun actually beat the Marvel giant blockbuster for the duration of four days, which, despite the short victory, is an impressive feat. Not many movies can stand up to the immense popularity of one of the most awaited superhero flicks of the year.
Specifically, Brother of the Year beat Infinity War in the Thai box office from May 10 to May 13, owing some of its popularity to Nichkhun. During this duration, Brother of the Year was the #1 film in the Thai box office and Infinity War took a brief backseat before assuming the top spot again.
Since its release, Brother of the Year has also generated as much as 66 million Baht, equivalent to two million USD. This makes it the most successful Thai movie this year and has since ranked #3 in all movies after Infinity War and Black Panther. This makes the already prominent Nichkhun even a lot more popular and may eventually open up doors for him in more prestigious films outside Thailand.
For those who want more information about Nichkhun, apart from watching his movie Brother of the Year, you can now also stalk him on Instagram. The actor has recently been introduced to Instagram after a while of refraining from any form of social media. There, he promised to be as active as possible, and now perhaps even more so given the success of Brother of the Year.
It remains to be seen what other big projects Nichkhun will take on now that he knows he can beat Thanos or Infinity War, if only for a few days. Fans might want to keep their eyes peeled for Nichkhun, as his next undertaking could be bigger.
© 2023 Korea Portal, All rights reserved. Do not reproduce without permission.