'Avengers: Infinity War' Premiere, News & Update: Sebastian Stan Drops Major Spoiler Before Release Date, Find Out His Revelation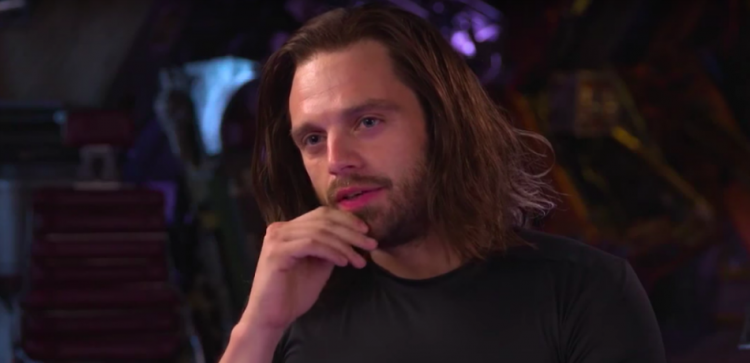 The official Avengers: Infinity War release date is right around the corner, but that doesn't mean that Sebastian Stan a.k.a. Bucky Barnes will keep his mouth shut about the much-awaited Marvel film. In fact, the actor recently revealed a major spoiler that would leave every avid Avengers fan's mouth wide open.
Despite the hype of Avengers: Infinity War, Marvel Cinematic Universe has tried to keep the important details of the movie as secret as possible. Although there were a lot of theories surrounding the upcoming superhero film, one of those theories was finally confirmed by Sebastian Stan.
Talking to The Independent, the 35-year-old Romanian American actor seemingly slipped and revealed a very important element in Avengers: Infinity War. Sebastian Stan was probably still too amazed about how this specific scene was done and openly talked about it, forgetting the fact that it was never released to the public yet.
"There was one scene, I think, we had where everybody was there. I can't really talk about that scene, but I knew it took them three months in planning this scene to have everyone there," Sebastian Stan revealed to the site. "You look around and you just saw everyone from Samuel L. Jackson to Michael Douglas to Michelle Pfeiffer. Everybody was there." The Avengers: Infinity War actor then added that the moment was "surreal."
What made his statement shocking is that he just confirmed that these three actors would be making an appearance in Avengers: Infinity War. While it was already clear that Captain America, Iron Man, Thor, The Hulk, Black Widow, Scarlett Witch, Spider-Man, Dr. Strange, Black Panther, Falcon, War Machine, Vision, Star-Lord, Gamora, Drax, and Mantis are going to work together to take on Thanos, Samuel L. Jackson's Nick Fury, Michael Douglas' Hank Pym, and Michelle Pfeiffer's Janet van Dyne had not been confirmed until now.
Sebastian Stan is one of those Marvel actors who loves to drop spoilers about the upcoming film. However, Mark Ruffalo a.k.a. The Hulk gets the cake when it comes to sharing too much information, possibly fake news, about the movie. The 50-year-old actor said back in July 2017 at D23 Expo that "everybody dies" in Avengers: Infinity War.
© 2023 Korea Portal, All rights reserved. Do not reproduce without permission.