'Chicago Fire' Season 7 Set As Final Season? Monica Raymund Departure Hints At Possible End Of CBS Series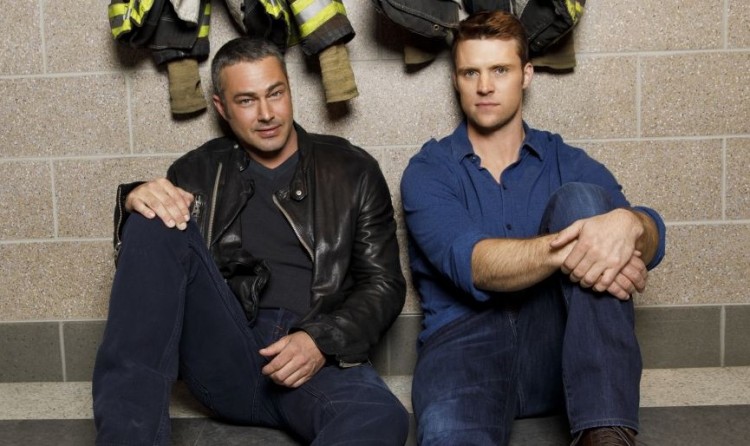 Chicago Fire has officially been renewed for another season but it looks like the show will lose one of its beloved main characters. Monica Raymund has just confirmed her departure from the CBS series, which means Gabriela Dawson may have decided to leave Matthew Casey for good in the Chicago Fire Season 6 finale. Could Raymund's exit also be a clue to the drama's future? There are speculations that Chicago Fire Season 7 will be the final one for the series.
Jesse Spencer and Taylor Kinney have been with the firefighter drama from the start. The actors, along with Monica Raymund, have worked on the CBS show for years and have established the complex storylines of Matthew Casey and Kelly Severide. Unfortunately, it looks like Spencer and Kinney's contracts will only be extended for one year. Does this confirm that the series will conclude with Chicago Fire Season 7? Is it truly the end of an amazing era?
Following reports that her contract has not been extended, Raymund announced on Twitter that she will not be returning in Chicago Fire Season 7. The actress thanked her supporters who have followed Gabby Dawson's story fervently and admitted that she is preparing for the next projects in the future. Raymund also expressed her gratitude to CBS for giving her an amazing character to work on. Is there another reason why Raymund chose to leave instead of renewing her contract?
It has been reported that all of the main cast members of Chicago Fire each have six-year contracts with the CBS show. Spencer and Kinney have been given one-year extensions on their contracts to allow them to continue work on Chicago Fire Season 7 but fans also wondered why the network did not negotiate for longer extensions. The news has since led to speculations that the next season could be the final one and might feature Raymund as a guest star so the show can give Dawson a proper farewell. The last season could also feature the wedding of Severide to Stella Kidd now that they have dealt with the troublesome Renee Royce.
pic.twitter.com/mYxghCKIhS — Monica Raymund (@monicaraymund) May 15, 2018
It is important to point out that CBS has not yet confirmed whether Chicago Fire Season 7 will be the last one for the series or not so it is best to take the information with a grain of salt. In the meantime, the seventh season is expected to begin production later this year.
© 2023 Korea Portal, All rights reserved. Do not reproduce without permission.