'Chicago Fire' Season 6 Finale Spoilers: Sarah Shahi's Renee Set To Get Between Kidd, Severide In 'One for the Ages/The Grand Gesture?'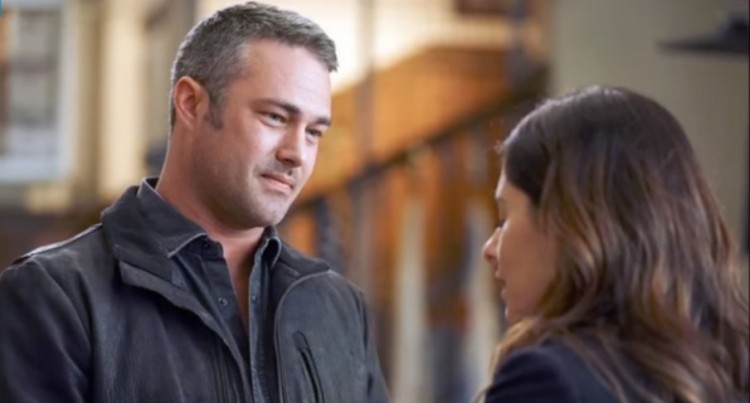 It looks like things are getting hot in Chicago Fire Season 6. After a long absence, Sarah Shahi has returned as Renee Royce in the NBC series. Unfortunately, this could mean Kelly Severide's relationship with Stella Kidd is about to get complicated. But does this mean Renee will play a large role in what could happen in the Chicago Fire Season 6 finale?
It has already been confirmed that Sarah Shahi is signed on for three episodes of Chicago Fire Season 6. Renee Royce recently made an appearance in "The Unrivaled Standard," where she finally introduced Severide to her son with the intention of introducing the child to his father. However, Severide revealed that he is aware he is not the kid's dad but that isn't enough to push Renee away. Showrunner Derek Haas has stated that Shahi will be back for the two-part season finale.
Derek Haas recently spoke to CarterMatt about Renee Royce's return in Chicago Fire Season 6. "We could have [Renee] in the last three episodes and really drive this Kidd/Severide story," the showrunner shared. Not surprisingly, fans are concerned that Severide's relationship with Stella will be in trouble in the Chicago Fire Season 6 finale.
But what exactly will Renee be doing that would complicate things so much? According to Pop Culture, Sarah Shahi's character will be spending more time with Severide in the first part of the Chicago Fire Season 6 finale, causing Stella to worry. At one point, Renee will manage to keep Severide away from Stella so much that Stella might reconsider their relationship.
| THAT'S A WRAP.
Chicago Fire cast and crew officially shot the last scene of season 6! @NBCChicagoFire pic.twitter.com/PYGAozXAtn — One Chicago Updates (@onechicagonews) April 29, 2018
A possible breakup with Stella is not the only thing that Severide will need to deal with in the Chicago Fire Season 6 finale. Taylor Kinney's character will also be caught between Deputy District Chief Carl Grissom and Chief Wallace Boden who are both running for commissioner. Severide could need to make the right decision about who he will support in "One for the Ages/The Grand Gesture."
Will Severide need to choose between Renee and Stella? Can Boden defeat Grissom and become the new commissioner? Chicago Fire Season 6 airs on NBC every Thursday nights.
© 2023 Korea Portal, All rights reserved. Do not reproduce without permission.