'Chicago Fire' Season 7 Spoilers: Casey Might Lose Dawson As Severide & Stella Consider Getting Engaged, Grissom Possibly Outed For Tampering With Progress Reports?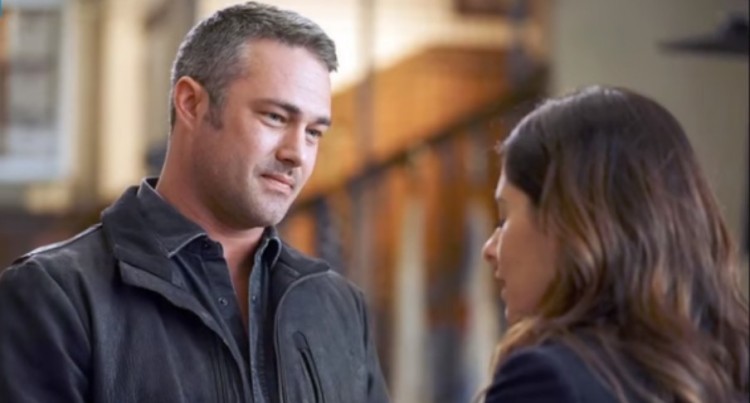 Things certainly got tense in the Chicago Fire Season 6 finale as it was finally revealed who the mayor chose to be the new fire commissioner. But there is a bigger mystery looming in the future of the CBS series. Which characters will be returning along with Jesse Spencer and Taylor Kinney in Chicago Fire Season 7? The following contains spoilers from Chicago Fire Season 6 Episode 22/23 so proceed with caution.
In "One for the Ages/The Grand Gesture," Gabriela Dawson discovered that conceiving a child with Matthew Casey could have deadly consequences. Nevertheless, she insists on having a baby while Casey considers adoption. Their differing opinions about the matter led to Dawson walking out, possibly out of Chicago Fire Season 7.
Meanwhile, Stella Kidd and Kelly Severide managed to deal with pesky Renee Royce without breaking up. Interestingly, the biggest shocker in the Chicago Fire Season 6 finale was Otis and Wallace Boden discovering Carl Grissom's dirty little secret just before the mayor declared Grissom as the new fire commissioner. Could this mean major changes are happening in Chicago Fire Season 7?
Deadline recently confirmed that NBC officially renewed Chicago Fire for another season. The outlet also reported that both Jesse Spencer and Taylor Kinney have already signed one-year extensions to their six-year contracts, thereby allowing them to complete work on Chicago Fire Season 7. However, a similar offer has not been given to Monica Raymund, leading to speculations that Gabriela Dawson will be leaving Matthew Casey in the upcoming season. Nevertheless, fans are hopeful that Miranda Rae Mayo will be back to continue with Stella's ongoing storyline with Severide.
Although it is unclear whether Monica Raymund's contract will be renewed, things might be looking up for Gary Cole. After all, Grissom's recent promotion and Boden's discovery could mean that the character will play a larger role in Chicago Fire Season 7. Whether Grissom is outed for cheating or given a redeeming storyline, there is a possibility that Cole will be promoted as a main cast member.
In the words of Stella Kidd, this story is FAR from over. #ChicagoFire returns for Season 7 on @nbc! pic.twitter.com/crU8NFTNnF — Chicago Fire (@NBCChicagoFire) May 10, 2018
CBS has not yet announced the Chicago Fire Season 7 air date. However, the new season is expected to premiere later this year.
© 2023 Korea Portal, All rights reserved. Do not reproduce without permission.