'Prison Break' Season 6 News & Update: Fox CEOs Getting Series 'Iteration Right,' Michael Might Have Fresh Start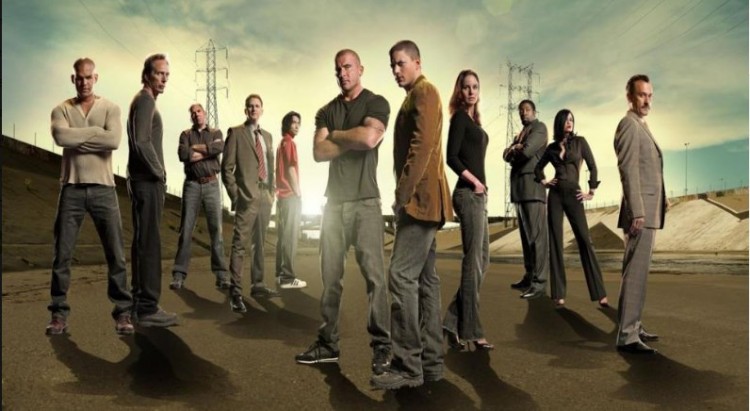 In spite of canceling some of its television series, Fox will still be featuring the much-awaited Prison Break Season 6. In fact, Paul Scheuring's serial drama is still in development, but it might take a little while before anything comes to fruition.
In an interview with Fox CEOs Dana Walden and Gary Newman, they told TV Guide that Prison Break Season 6 is still in the "very early stages" of development. Although it seems the new installment's development takes too long, Walden explained they are putting their attention to get the show's "iteration right."
With that, fans might wait for a long time before an official announcement about Prison Break Season 6 will be made. "I don't anticipate there would be any significant announcements for several months," Walden said.
To recall, the show's creator, Paul T. Scheuring, already confirmed that Prison Break Season 6 is being written. With regard to its storyline, Fox Entertainment president Michael Thorn, on the other hand, also said a long time ago that they "definitely have one in development." In fact, they are now all excited and will be glad to share the news with the series' fans when there is a new development, Den of Geek reported.
Back in December, one the series' lead stars, Dominic Purcell, teased that Prison Break Season 6 was already "in the works." However, nothing was heard about it since then. Wentworth Miller also earlier revealed that the new installment has more stories to tell and different directions to go. But, they still have to have a worthy plotline to explore.
So, fans have been wondering what the next adventure Lincoln Burrows (Purcell) and Michael Scofield (Miller) will face in Prison Break Season 6. As this remains to be a big mystery, Korea Portal recently reported that the series' co-showrunner Vaun Wilmott teased the new storyline might be connected to the previous season's final episode, "Behind the Eyes." If truth be told, a lot of ideas are now brewing for the upcoming installment.
Here, there is a big possibility Michael is going to accept the job the director of the CIA director Roberts (Ken Tremblett) offers. So, he could have a fresh new start in Prison Break Season 6 after all that he had been through. But, fans should only take this assumption with a grain of salt as Fox has yet to announce the series' official storyline.
© 2019 Korea Portal, All rights reserved. Do not reproduce without permission.