MOMOLAND 2018 News & Update: Nancy, Yeonwoo, Jane, Nayun, JooE, Ahin, Hyebin Unleash New 'Bboom Bboom' MV Ahead Of Japanese Debut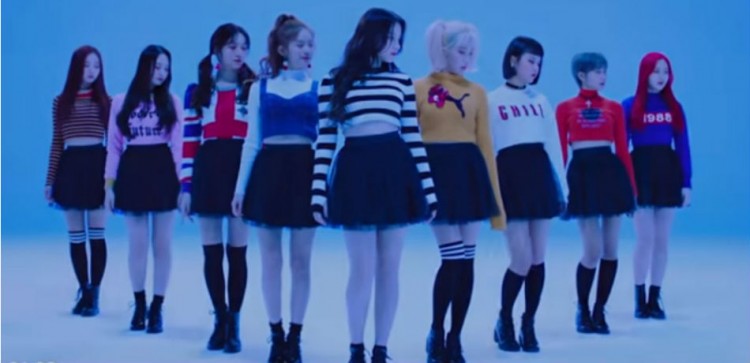 MOMOLAND is determined to dominate the world but first, the girl group is starting with Japan. Nancy, Yeonwoo, Jane, Nayun, JooE, Ahin, and Hyebin have just unleashed a new video for their hit single "Bboom Bboom" in preparation for their upcoming Japanese debut.
There is little doubt that MOMOLAND is destined for major success in Japan. After all, the girl group will be releasing a full Japanese album featuring their hit songs "Bboom Bboom" and "Welcome to Momoland" this June. In addition to that, Yeonwoo, Jane, Nayun, JooE, Ahin, Hyebin, and Nancy will be having a huge fan meeting with their supporters to celebrate their debut in Japan.
Fans are already aware that MOMOLAND is planning to conquer Japan. After all, all seven members of the girl group had previously traveled to Saipan to shoot a new video for "Bboom Bboom" which will be released internationally. People even got a glance of the idols' trip when the official MOMOLAND Instagram account shared lovely pictures of Yeonwoo on the lagoon of Mañagaha. Luckily, supporters can now watch the brilliant new music video for "Bboom Bboom" that features Jane, Nayun, JooE, Ahin, Hyebin, Nancy, and Yeonwoo enjoying the sights in Saipan, as per AllKPop.
The new "Bboom Bboom" music video has been released ahead of MOMOLAND's upcoming Japanese debut. The MV is one of the major promotions the girl group has planned before their Japanese album is unveiled on June 13. In addition to that, the idols are scheduled for a major meet and greet with their supporters based in Japan before the album launch.
The road to success might seem promising for MOMOLAND, but that does not mean the idols have not encountered their fair share of trouble. The girl group recently had to deal with chart manipulation accusations for their album Great! Although the album reportedly sold around 5,000 copies, there have been speculations that the numbers have been altered. The idea that Nayun, JooE, Ahin, Hyubin, Nancy, Yeonwoo, and Jane had something to do with the alteration seems far-fetched, and fans continue to support their idols amidst the controversy. In the meantime, MOMOLAND is set to conquer Japan with the release of their new album on June 13.
© 2019 Korea Portal, All rights reserved. Do not reproduce without permission.