Lee Min Ho Plastic Surgery Rumors: Detecting Possible Nose Job, Lip Surgery Using Old Photos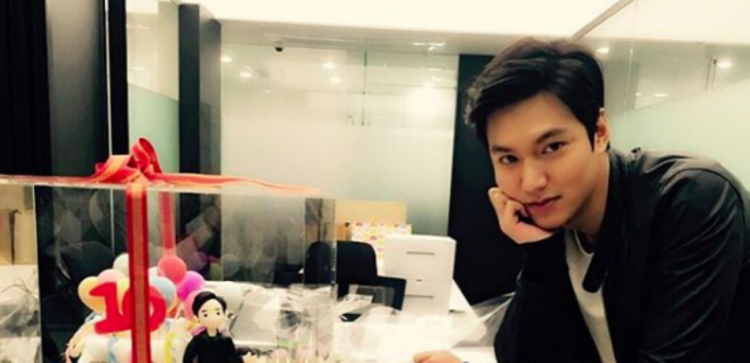 Has Lee Min Ho ever gone under the knife? Since his rise to popularity in Boys Over Flowers, numerous Lee Min Ho plastic surgery rumors have been spreading.
People have this want to always to look good. This explains why the cosmetic surgery industry has experienced rapid growth in recent years. The technology behind the medical procedure has vastly improved over the years, and this makes surgeries a lot safer than before. Coupled with the increasing acceptance by society, many people are now willing to go under the knife to become the best versions of themselves.
The pressure to look as perfect as possible is even greater for those working in the entertainment industry. After all, looking good can be considered the ultimate asset for actors and actresses, which explains why many of these good-looking men and women are still willing to undergo cosmetic surgeries to maintain their competitive edge over their peers. While Lee Min Ho is indeed eye-catching enough without any cosmetic enhancements, fans won't be too surprised if the handsome actor decides to go under the knife.
Before and After Photos of Lee Min Ho
To answer the question on whether or not Lee Min Ho underwent plastic surgery, Plastic Surgery People compared the actor's past photos against his most recent ones. The publication then went on to conclude that the actor might have modified a few areas of his face.
Nose Job
A previous Plastic Surgery People article suspected that Lee Min Ho might have undergone rhinoplasty surgery, more commonly referred to as a nose job. Using an old photo of the actor before he became popular, the article noted that his nose "looked bumpy with bigger tip and wider bridge" in the older photo while his most recent photos show his nose to be "narrower with a more pointed tip."
However, the most recent article from the same publication is singing a different tune about Lee Min Ho's alleged nose job. While his nose seems narrower these days, the article says it might "simply be the result of good makeup and lighting."
Mouth and Lip Surgery
Besides those nose job rumors, there are also speculations that the actor might have done something in the mouth area. For instance, his mouth appears flatter these days, and his chin seems sharper and more well-defined.
Plastic Surgery People suggested that it could be a sign of a mouth surgery which could "push in the alveolar bones with an anterior segmental osteotomy." This type of cosmetic enhancement could a better-looking and more symmetrical mouth. However, the publication also warned that it is not conclusive since it might just be the result of better photography techniques. In addition, a person's shape can drastically change if there are changes to their weight, as slimming down usually results in more prominent cheekbones and jawlines.
Lee Min Ho Denies Surgery Rumors
With no conclusive evidence, perhaps the best approach is to ask Lee Min Ho himself. According to the heartthrob, he never had any kind of cosmetic surgery before.
"I don't worry about suspicions of plastic surgery because I have proof in graduation photos... My face is the type that gets swollen easily. People who don't know jokingly ask me, 'Who beat you?' My face is different in the morning and at night too."
© 2019 Korea Portal, All rights reserved. Do not reproduce without permission.