'Bohemian Rhapsody' News: Queen Biography Movie Gets Teaser; Actor Rami Malek Almost Didn't Get Freddie Mercury Role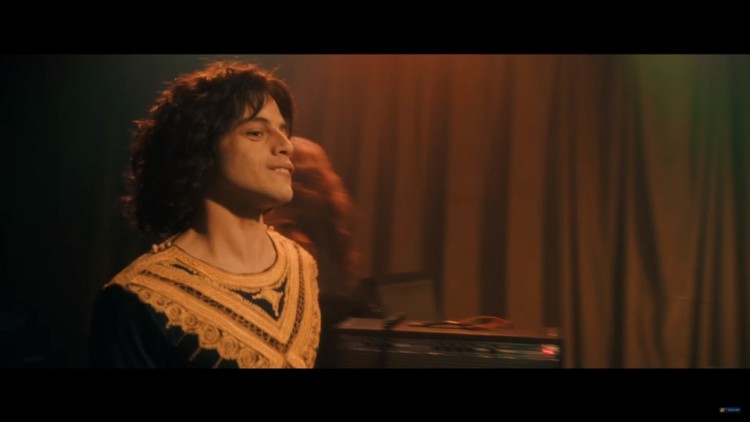 The long-awaited and overdue Freddie Mercury and Queen's biography movie finally got its first teaser trailer, and it will definitely rock you. The actor for Freddie Mercury can also be seen in action for the first time, and fans are definitely thrilled.
Netflix's Mr. Robot lead actor Rami Malek got the honor of playing one of the most celebrated and beautifully-voiced singers of all time, Freddie Mercury. No doubt he will be the star of the show, and all the pressure is on Rami Malek to bring the late and great Freddie Mercury back to life, at least on the big screen. The upcoming film is titled Bohemian Rhapsody after one of Queen's most famous songs, and it chronicles the life of the band from its humble beginnings and revolves around the exploits of Freddie Mercury, the most popular member of the band.
As expected, the teaser for Bohemian Rhapsody starts off strong with Freddie Mercury's original vocals taken from his improvised vocalizations during Queen's Wembley Stadium concert in London back in 1986. Of course, fans expecting Rami Malek's version of Freddie's singing voice might be disappointed; though, in his defense, only one person so far has been able to copy Freddie's perfect pitch and voice. Still, Malek's voice as Mercury will be present during dialogue scenes.
One thing to note is that Rami Malek almost never got the role of Freddie Mercury for Bohemian Rhapsody. In fact, he was not the first choice. The initial casting was actually comedian Sacha Baron Cohen, most popular for his comedy satire Borat. Sacha Baron Cohen's vision for the said movie and his portrayal of Freddie Mercury, however, was heavily contested by the former band members of Queen, particularly Brian May, who was the co-founder of the band along with Freddie.
Hence, Sacha Baron Cohen left due to creative differences and the role of Freddie Mercury in Bohemian Rhapsody was given to Rami Malek. Apparently, Sacha Baron Cohen wanted to provide a spotlight to Freddie Mercury's debauchery, including his drug use, homosexuality, and other vices leading up to his death due to AIDS, something which Queen did not want people to remember Freddie for.
Regardless, Bohemian Rhapsody is one big step in the career of Rami Malek who is notably already famous for his role as a hacker in Mr. Robot. Malek also takes his role seriously in Mr. Robot and even gave priority to it, so rest assured, he definitely worked hard to portray Freddie Mercury. Those who want to see how good he is can watch the Blu-ray version of Mr. Robot as it has already been out for quite a while. As for Bohemian Rhapsody, it is set for release on October 24, 2018.
© 2019 Korea Portal, All rights reserved. Do not reproduce without permission.