Yoochun, Hwang Hana Split 2018: JYJ Star Ends Engagement With Ex Fiancee Because She's Too Popular?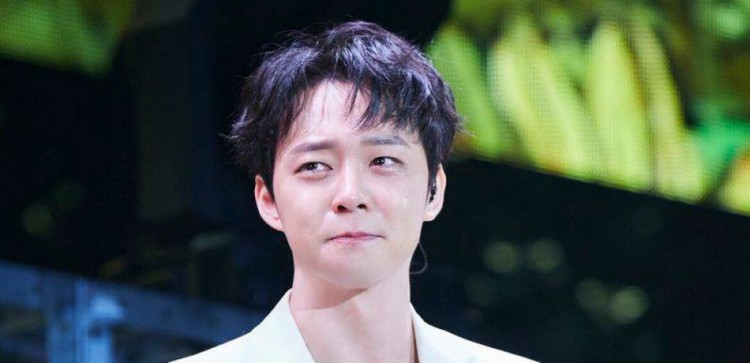 Yoochun and Hwang Hana have officially ended their engagement. The news came as a complete shock, especially because the ex-couple already announced their engagement in April 2017 and was set to marry soon. Now, a new report claims that the unfortunate fate of their relationship was a result of Hwang Hana's popularity on social media. Was it too much for the JYJ star?
When the 31-year-old South Korean singer, songwriter, and actor revealed that he was dating someone, fans were obsessed with finding out the identity of the female who stole his heart. Since nothing can be hidden from the internet, people eventually confirmed that Yoochun (Park Yoo-chun) was dating Hwang Hana, who is the granddaughter of the founder of Namyang Dairy.
With the growing interest of knowing the background of Hwang Hana, her blog was then discovered by curious fans. This was when the public learned that Hwang Hana has a luxurious taste and lifestyle. She also has other social media accounts aside from her blog.
Hwang Hana seemingly uses social media as a diary. She shares almost everything under the sun to her followers, including her exclusive designer items and celebrity connections like Girls' Generation's Hyoyeon, CNBLUE's Jonghyun, and FT Island's Junghoon.
Unfortunately, Yoochun may not have thought about the consequences when he popped the question to Hwang Hana. South Korean celebrities are known for keeping their personal life as private as possible, so the blogger's very active social media accounts may have been too much for the JYJ star to handle.
"Yoochun's degree of stress and hardship exceeded the limit as his privacy got exposed through (Hwang Hana's) social media live streams, and he received harsh criticism from the public," a Sports World reporter revealed regarding Yoochun and Hwang Hana's breakup. The actor has yet to confirm or deny this latest scoop.
While Yoochun has remained tight-lipped about their split, Hwang Hana says that the reports are all lies. The actor's ex-fiancee replied to a commenter who asked about her relationship saying that they shouldn't read all the reports because they were not true. This comment had some fans thinking that there's a possibility that Yoochun and Hwang Hana may not have broken up at all.
© 2019 Korea Portal, All rights reserved. Do not reproduce without permission.