Park Yoochun Comeback Update: JYJ Member Talks About His Imminent Return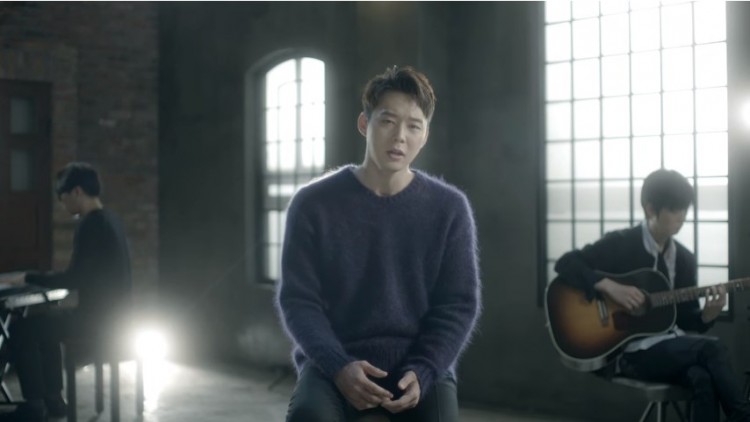 After ending his 18-month court battle, JYJ's Park Yoochun is back to greet his fans and revealed his plans for his much-awaited comeback. The 31-year-old actor and singer went live on Weibo on Tuesday, April 17, to talk to his followers.
"It feels like I'm staring at someone right in the eyes so I can't look into the camera," he said. According to All Kpop, although Yoochun felt shy at first, he eventually felt comfortable talking to his fans about anything under the sun.
First, they complimented his good Chinese accent. And to explain how he acquired that, he revealed he has often been listening to the dialect lately, to the point he started to adapt it. Also, as Yoochun has been loved for his roles in Sungkyunkwan Scandal, Missing You, and Rooftop Prince, he relived those moments for his fans by reenacting some of his famous scenes.
Yoochun also talked about his imminent return after the sexual allegation controversies he had been through. "I'm continuously working on producing," he teased. Just last month, the JYJ member revealed some photos of him while working in a studio. He told his fans that this time, he wants to show a lot of his talents to them as much as he can.
Although the former member of TVXQ admitted he already forgot how to dance and act, he is trying to learn those things again by continuously practicing. "But you never know when an opportunity might come," he continued. He ended his live video chat with his fans by saying he wanted to be closer and communicate with them more often.
To recall, it was in December 2017 when Yoochun's legal battle against the sexual assault claims thrown at him ended, Soompi reported. The allegations came from four women; thus, he remained in and out of the court since June 2016.
Fortunately, Yoochun has been acquitted on all those four charges. So, to clear his name, he opted to file a legal action against the first woman who said he sexually assaulted her. The said woman was found guilty along with the two guys who helped her to blackmail him. The three were charged with imprisonment that would take 18 to 24 months long for "false accusation and attempted blackmail."
© 2019 Korea Portal, All rights reserved. Do not reproduce without permission.