JYJ's Park Yoochun Breaks Down During Fan Meet But Controversy Are Not Yet Over For Him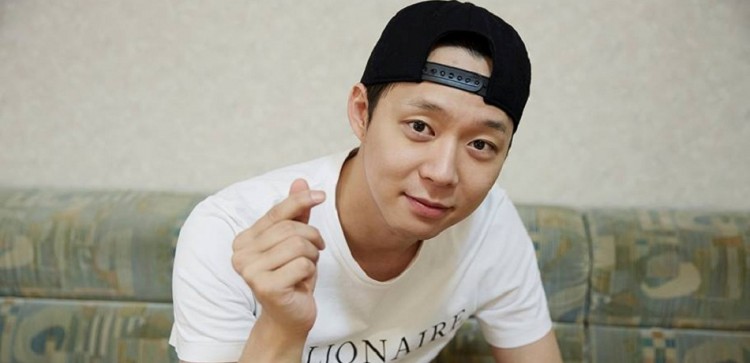 JYJ's Park Yoochun is back on the road but it was an emotional return for him. The singer/actor broke down in tears when he met with his fans for the first time since his sexual assault controversy.
Yoochun had his first fan meeting and a mini-concert in Musashino no Mori General Sports Plaza in Tokyo, Japan recently. He received a warm welcome when he sang and talked to his fans. At the meeting, Yoochun shed tears as he thanked his fans of their unwavering love and support despite the controversy. The last time he held a fan meet in Japan was in August 2015.
"I was so happy to see everyone. I'd like to say thank you," Yoochun posted on the JYJ's official LINE account.
Yoochun was also well-received by his fans in China. His appearance grabbed the headlines as "Yuchun Japan" has been trending online and has listed as one of the top 10 searches on Weibo, China's most popular social media platform. Now that Yoochun has been making public appearances again, fans are expecting that he will also return to acting and in singing very soon.
JYJ's Park Yoochun's Sexual Assault Controversy
The JYJ band member has been tagged as the "most notorious man in K-pop" because of multiple sexual assault accusations against him. In 2016, four women claimed they were sexually harassed by Yoochun. An investigation was launched against the K-pop artist and subsequently, a trial. However, no sufficient evidence was found to support the allegation.
Yoochun's lawyers then sued his accusers for defamation and blackmail. Three people, including one of the accusers, were found guilty and were given full term sentences. The second woman was found not guilty by both the district court and the Supreme Court on charges of false accusation and defamation.
Another Lawsuit Against Yoochun
Controversies and lawsuit are far from over for The Girl Who Sees Smells actor. Earlier this year, Yoochun was sued by a former acquaintance for 1.2 billion won (about $1.1 million) for negligence resulting to severe facial injuries caused by a dog bite. The incident occurred seven years ago. The complainant claims she did not file a lawsuit at the time because of trauma and she wants to focus on her treatment. She underwent three surgeries so far.
The victim explained that she is suing now because she needs another surgery and she could not handle it anymore. She admitted that on the day of the incident, Yoochun went to the hospital to apologize to her.
"At the time, the manager brought two envelopes in a bag. One was Yoochun's mother's letter, and the other was money. The manager told me there would be about 50,000,000-100,000,000 KRW (47,000-94,000 USD). That day and the injury won't disappear, even if I were paid. I thought they were trying to just sleep well after giving me some money and I was dumbfounded, so I just sent them back. On the day of the accident, Yoochun came to the hospital so he knew how serious my situation was. But all he did was send me a text saying he was sorry," she told Yonhap News.
Yoochun's label C-JeS Entertainment admitted that the K-pop artist hasn't talked to the person who was bitten by his dog for the past seven years so he has no idea that she is still receiving treatment. The agency appealed to the public to wait for the investigation to finish before jumping to any conclusion about Yoochun.
© 2019 Korea Portal, All rights reserved. Do not reproduce without permission.