'NCIS' Season 15: Pauley Perrette Reveals Real Reason Behind Her Departure; Accuses A Man Did It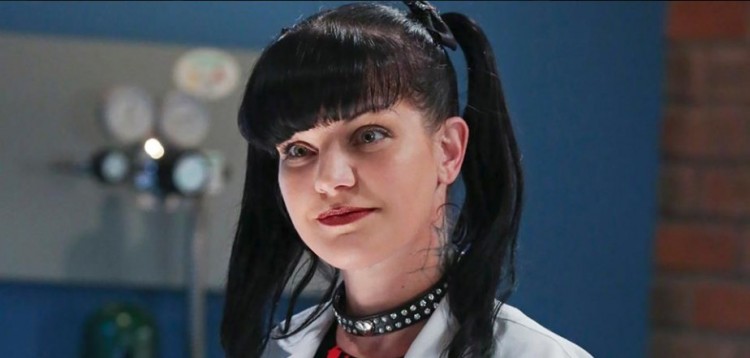 After Abby Sciuto's (Pauley Perrette) heart-breaking exit in NCIS Season 15, the 49-year-old star talked-about the real reason behind her departure from the show. The Almost Famous star had been in the series since it started. Now, it looks like she has a more profound reason as revealed in her series of tweets on Saturday, May 12.
"I refused to go low, that's why I've never told publicly what happened," Pauley Perrette started. However, because of her departure from NCIS Season 15, there are some published "tabloid articles" that are "telling total lies" about her. She then apologized to some guys, who she didn't name, as she had to talk about the real reason for her exit.
On the following day, Sunday, May 13, Pauley Perrette continued her confession on why she left NCIS Season 15. "Maybe I'm wrong for not 'spilling the beans' Telling the story, THE TRUTH," she tweeted. She felt she had to protect her crew, their jobs, and a lot of people. However, she started to question herself about the cost she had to pay.
She admitted she was trying to do the right thing, but maybe her silence was not the correct answer to something she called a "crime." As Pauley Perrette didn't directly mention what crime it is, she then revealed a "machine" is keeping her silent and revealing false stories about her. "A very rich, very powerful publicity 'machine,'" the former NCIS Season 15 star described that mysterious thing.
She continued to say that machine has "no morals and no obligation" to the truth that left her reading lies about her while she is trying to remain calm and protect her crew. "He did it," she then accused. In Pauley Perrette's last tweet, she mentioned something about bullying, a horrifying thing she had to go to, and something about her departure in NCIS Season 15?
What's more surprising to her series of tweets was when she dropped something about "multiple physical assaults," which she didn't explain further. "I REALLY get it now. Stay safe. Nothing is worth your safety. Tell someone," she concluded. Neither of Pauley Perrette's representatives nor NCIS Season 15's network, CBS, are giving its statement about the actress' exposé, per Fox News.
Meanwhile, if Pauley Perrette indeed left NCIS Season 15 for alleged bullying and multiple physical assaults, it contradicts the first reason she revealed about her exit. To recall, in a tweet in October, she announced Abby would leave the series after this season. But, since the rumors about her departure started, she had to dispel some fake news and false stories about her — especially about her alleged own skincare line, and CBS and the series showrunners' so-called hate towards her.
© 2019 Korea Portal, All rights reserved. Do not reproduce without permission.