'The Young and the Restless' Spoilers: Jack Disappears After Learning DNA Results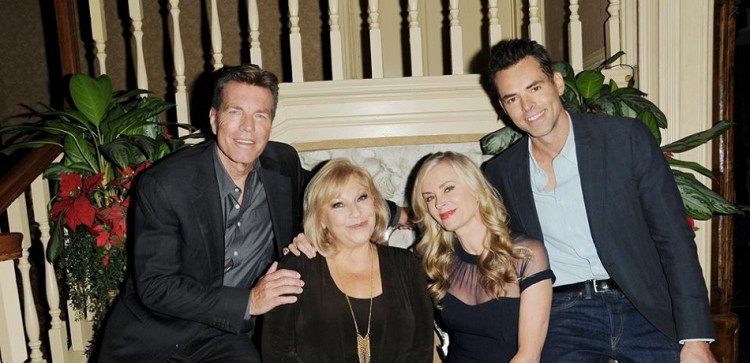 Jack's woes are far from over according to The Young and the Restless spoilers for May 14 to 18. Jack will be overwhelmed with what the DNA results could bring to him and his family. In fact, the pressures might be too much to handle for him that he might decide to get away from it all.
Jack will be facing a tumultuous week ahead, according to The Young and the Restless spoilers from the Inquisitr. Sure the DNA test results are is ready, all he needs to do is to open them to get to the bottom of it all.
But it is not something he would do if given another option. Opening the results do not just mean that her mother had an affair when she was younger, it will turn Jack's world upside down. If these speculations are proven correct, it will mean that he is not John's son. In other words, he is not an Abbott.
And it won't be just Jack who is going to be affected by the DNA test results. If Jacks is not an Abbott, it means that both his sons, Kyle and Keemo, are not Abbots as well. It will also mean that Bill is not his brother at all. The family he knew all his life might not even be related to him. But he still needs to open the results though.
But hopefully, there will be some happy twist at the end of this storyline. After all, fans are not very happy with how the show treated the character. And the encouraging part is that Y&R head writer and executive producer Mal Young said that "The story is far, far from over," and that more twists and turns are still to come. If interpreted positively, it might not end up badly for Jack after all.
Before things could get better though, things might still get even worse for Jack. According to The Young and the Restless spoilers for May 15 from SoapHub, Jack will do a disappearing act. Is this act somehow connected to the paternity issue?
Y&R airs weekdays on CBS. Stay tuned for more updates on the popular soap drama.
© 2019 Korea Portal, All rights reserved. Do not reproduce without permission.