Kang Seung Yoon News: Singer Has Not Touched His Guitar Since Yang Hyun Suk's Criticism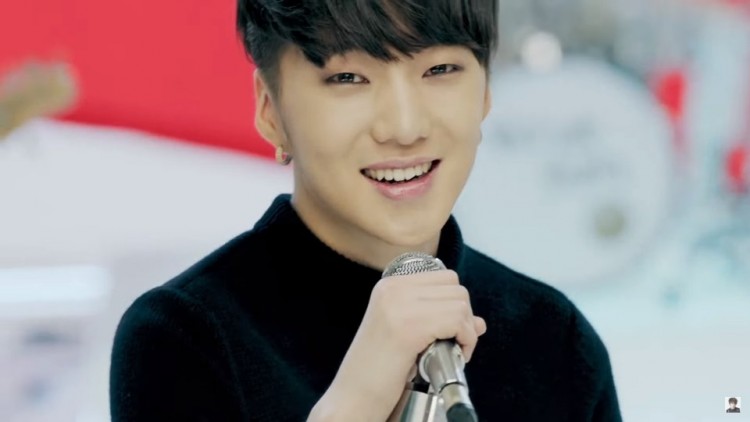 WINNER's Kang Seung Yoon appears to have taken quite a blow to his esteem after criticism about his music. The 24-year-old singer, songwriter, and musician has not fiddled with his guitar ever since criticism about his style and songs. He may never do so for a long while.
Kang Seung Yoon revealed his reasons for doing or rather not doing so during his interview for Knowing Brothers 12th episode. In the said appearance, Kang Seung Yoon claimed that Yang Hyun Suk said something about his songs that shocked him. Yang Hyun Suk, South Korean music executive, said to Kang Seung Yoon himself that every song he made sounded like it was from the 70s-80s era of music.
Yang Hyun Suk stated this in the form of a query questioning Kang Seung Yoon's music style. Hence, Kang Seung Yoon was somewhat shocked by this since it was too frank and direct to the point. So much, that Kang Seung Yoon decided that he will not play the guitar anymore while he is with WINNER. This is because WINNER's style is different compared to the one Kang Seung Yoon wanted, basically compelling him to make a compromise.
Additionally, and because of this, Kang Seung Yoon has not played with his guitar for a long time now after Yang Hyun Suk's criticism. This was slightly unfortunate for fans of Kang Seung Yoon who wanted to see their favorite WINNER member play the acoustic guitar. It seems that Kang Seung Yoon's stint with WINNER will be for a long time and his guitar will see a lot of dust before being used again.
Meanwhile, this also made the rest of the WINNER members sad since it appears a lot of them liked acoustic versions of their songs sung by Kang Seung Yoon. Fans also expressed their dismay at Yang Hyun Suk's criticism for Kang Seung Yoon with a majority of them saying that it was quite sad since Kang Seung Yoon will have to give in to modern commercial tastes instead of having his creative freedom.
Some fans suggested that Kang Seung Yoon should try being a solo artist since he can do this while still being a member of WINNER. Though at the moment, it seems Kang Seung Yoon will have to adjust to WINNER's new direction and trade acoustic tunes for a more bombastic pop beat that is prevalent in a lot of K-Pop music today.
© 2023 Korea Portal, All rights reserved. Do not reproduce without permission.