Park Shin Hye 2018: Choi Tae Joon's Girlfriend Seen With Another Actor, Lee Min Ho's Ex TV Partner To Work With Hyun Bin And Chanyeol Of EXO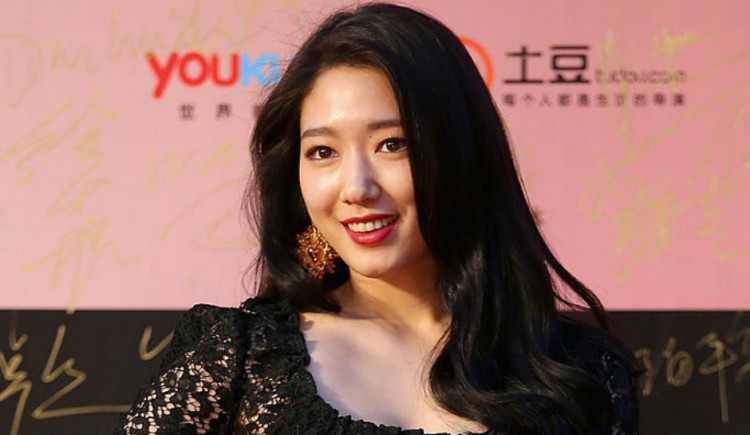 Park Shi Hye remains to be one of the most popular South Korean superstars today despite the fact that she had been away from the spotlight for quite some time. It was only this year when fans finally saw the former leading lady of Lee Min Ho in The Heirs on TV. Now, new reports suggest that avid followers of Choi Tae Joon's girlfriend will be seeing her more as she will be starring in a new television series.
For starters, Park Shin Hye rose to fame due to her exemplary acting performance in the television dramas titled Stairway to Heaven and Tree of Heaven, which aired in 2003 and 2006 respectively. As a matter of fact, the ladylove of Choi Tae Joon received awards after starring on both shows. The 28-year-old actress also appeared on other series like Doctors, Pinnochio, You're Beautiful and The Heirs, where she appeared along with Lee Min Ho.
Park Shin Hye also ranked 33rd in the 2015 Forbes Korea Power Celebrity list. In 2017, the girlfriend of Choi Tae Joon made it to the 12th spot. Recently, supporters of Lee Min Ho's former leading lady can watch her on Little House In The Forest along with actor So Ji Sub.
In fact, Park Shin Hye and So Ji Sub were sighted having breakfast together in a recent episode of the series. Soompi reported that the sweetheart of Choi Tae Joon and the Memories of Bali actor shared kimchi pancakes, mixed noodles, some leftover meat, banana, garlic, carrots, and rice. The duo also discussed how it is like to live far away from the modern society.
"I liked that it became more simple. It was the most fun when I had to light a fire," Park Shin Hye told her co-star. "When I'm in Seoul, I check the time frequently," So Ji Sub stated. You may watch Choi Tae Joon's girlfriend and the Oh My Venus actor every Friday on Little House In The Forest at 9:50 p.m. KST on tvN Channel.
Meanwhile, a separate Soompi report shared that Park Shin Hye is totally set to star in a new television series. The entertainment news outlet stated that the girlfriend of Choi Tae Joon will appear on Memories of Alhambra along with Hyun Bin and EXO member Chanyeol. Though there are no other concrete details revealed as of late, spoilers suggest that their characters will be related to each other.
The imminent new television series will focus on the story of a hostel manager and a company exec who will develop feelings for each other. Memories of Alhambra is scheduled to be aired in November 2018. Stay tuned for the latest news and updates about Park Shin Hye.
© 2023 Korea Portal, All rights reserved. Do not reproduce without permission.