'The Witcher' TV Series: 8-Episode Season 1 To Be Shot In Eastern Europe But Might Not Come Out This Year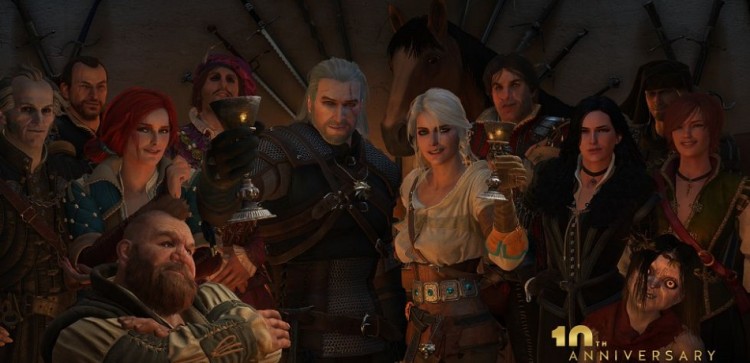 Fans of both the books and the game are already excited how things get adapted for the small screen via The Witcher TV Series. The reason for this enthusiasm is that it seems there is no stopping from its journey into becoming a tv series as it has already been announced by Netflix along with the revelation of exotic filming locations, number of episodes and even episode length.
However, it seems that production of The Witcher series might have hit some snag and there are latest indications that its release may happen later than previously announced. For readers who are not too familiar with what series is all about, here are some of the details of the franchise.
What is The Witcher?
The Witcher Saga is actually a series of eight fantasy novels by Polish writer Andrzej Sapkowski. They are "Sword of Destiny" published in 1992, "The Last Wish" (1993), "Blood of Elves" (1994), "Time of Contempt" (1995), "Baptism of Fire" (1995), "The Tower of Swallows" (1997), "Lady of the Lake" (1999), and "Season of Storms" (2013).
In the books, the term "witchers" are described as to monster hunters who, through various training and body modification to awaken supernatural skills, are able to fight deadly beasts. The materials from the books have been adapted into a successful gaming franchise as well by developer CD Projekt Red starting from The Witcher which was released in 2007, The Witcher 2: Assassins of Kings (2011), and The Witcher 3: Wild Hunt (2015).
When Is Netflix's The Witcher Series' Release Date?
Netflix confirmed that it is working on The Witcher series which, at least, gives fans some assurance that the series is indeed happening. In fact, the website put up for the upcoming show even placed 2018 as its release date, although no specific date was revealed.
However, it now appears from the latest updates that production of The Witcher might have hit a snag causing the delay of its release. While writer and showrunner Lauren Schmidt Hissrich shared on Twitter that the first episode script has been completed and even shared a photo, she went on to reveal that it might be out by 2020 yet.
The Witcher Series Details
Fortunately, there are already some details known about the upcoming Netflix series. According to Hissrich, The Witcher first season will have a total of eight episodes, all of which will be shot in Eastern Europe. In addition, the showrunner said that the length of each episode is around one hour. The series' website likewise revealed a brief synopsis of the show.
"The witcher Geralt, a mutated monster hunter, struggles to find his place in a world where people often prove more wicked than beasts."
© 2022 Korea Portal, All rights reserved. Do not reproduce without permission.