'Westworld' Season 2 Spoilers: Fans Share Their Guesses About The Real Identity Of The Park's New Guest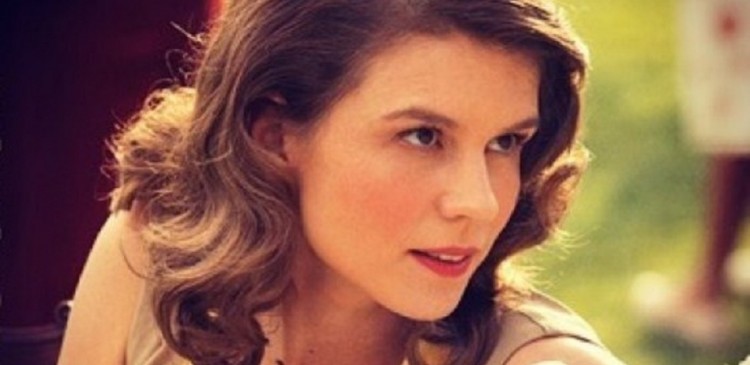 Westworld Season 2 had introduced a new character in Episode 3. The behavior of the mysterious woman named Grace triggered speculations about her real identity and intention of being in the park. One of the fan theories circling suggests that she could be related to one of the major characters in the HBO drama.
Grace (Katja Herbers) was first introduced in The Raj, a park based in colonial India. In Episode 3, she arrived in the park alone, which is odd for Westworld guests. When someone takes the challenge to explore the park, they typically arrive with someone, either a friend or a family member. Additionally, no one calls her by her name, and she has a book with a map on it.
Grace seems to have in-depth knowledge of the park, particularly its outer limits. She knows how the park works. Grace is well-aware on how to check if the man in the park is a real person or a host. She knows that the hosts are just playing out a script that has been uploaded to their hard drive. Hence, she is careful when someone approaches her. All of these further fueled speculations that she could be a die-hard gamer.
This also makes many Westworld viewers believe that she is somehow connected to William (Ed Harris), possibly his daughter. The Man in Black's child, Emily, was mentioned in Westworld Season 2 Episode 2.
Like William, Grace is looking for something (or someone) in the park, other than just playing the game. Speculations suggest that Emily could have used the name "Grace" to get inside the park and look for her father. One Reddit user mentioned that Grace could be one of those who are looking for Dolores' (Evan Rachel Wood) father, Peter Abernathy.
Meanwhile, Westworld spoilers revealed that Grace will soon run into Stubbs (Luke Hemsworth) and Elsie (Shannon Woodward). Elsie has been confirmed to return this season. The character had gone missing in Season 1, presumably abducted by Bernard (Jeffrey Wright) under Dr. Ford's (Anthony Hopkins) order.
Based on what viewers have seen about Grace so far, it looks like she will play a major role down the road. Don't miss the brand new episode of Westworld Season 2 on Sunday at 9 p.m. PT/ET on HBO.
© 2019 Korea Portal, All rights reserved. Do not reproduce without permission.