'Westworld' Season 2 Spoilers: Dolores Will Use Her Psychic Ability to Create a New World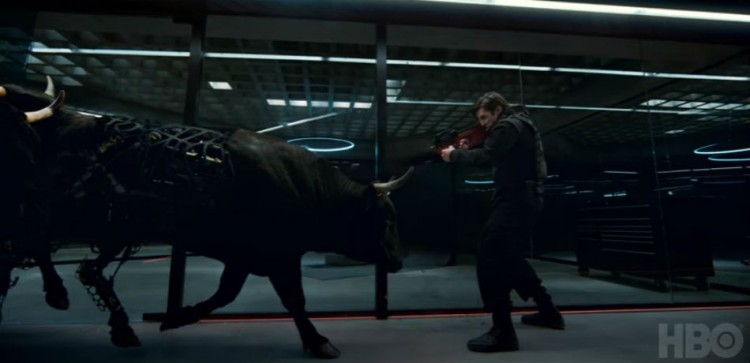 The sudden announcement of Westworld Season 2's premiere date engages the viewers to keep their eyes on the headlines. Created by Jonathan Nolan and Lisa Joy, the American science-fiction thriller TV series is again set to make the viewers believe that another world or dimension undeniably exists. Recent spoilers point to Dolores Abernathy's (Evan Rachel Wood) psychic abilities to build a new world.
Since the completion of Westworld Season 1, fans were anticipating the return of the series. The recent release of the Westworld Season 2 trailer reveals that there are more unimaginable events that will happen. Fans are also excited to know that season 2 will have five parks instead of one additional park that was previously considered, confirms Complex.
On the other hand, the Westworld Season 2 spoilers further suggest that fans will get to see a time jump on the first episode and this will be continued throughout the entire season. Dolores's plan for revenge seen from previous season seems to be in order as she reveals her master plan in a voiceover saying "We will build this world together, a world where dreams come true..."
The upcoming season will see the return of the main actors such as Evan (as Dolores), Thandie Newton (Maeve Millay), Jeffrey Wright (Bernard Love), Jimmi Simpson (William), Tessa Thompson (Charlotte Hale).
The upcoming Season 2 will also see Dolores' father alive thus Louis Herthum will continue with his role as Peter. However, fans are waiting to know if one of the much-favored characters Robert Ford (Anthony Hopkins) will be returning.
Another interesting part of season 2 is that it is going to have the same number of episodes (total 10) like the previous season, as reported by Time. However, HBO officials didn't reveal much on the length of each episode and any possibility for more season(s).
Don't miss the premiere of Westworld Season 2 titled "Journey Into Night" on April 22, 2018, Sunday on HBO.
© 2019 Korea Portal, All rights reserved. Do not reproduce without permission.