Lee Min Ho 2018: Suzy Bae's New Man 'Goblin' Star Lee Dong Wook & 'Legend Of The Blue Sea' Actor Have A Lot In Common, Is There A Chance For A Rekindled Romance?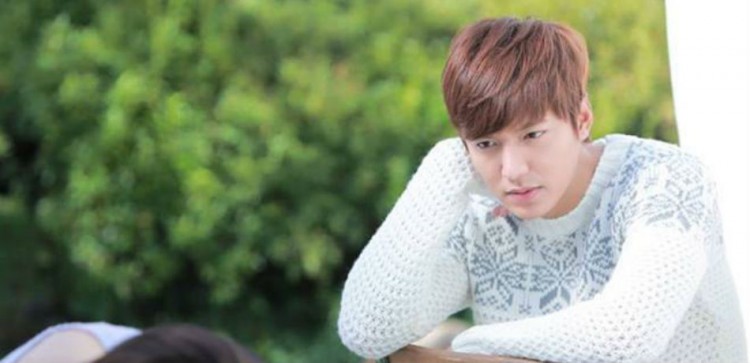 Lee Min Ho and Suzy Bae were the ultimate South Korean power couple, but their love story ended just after two years of dating. Now, the former miss A member has moved on and found love with another actor, Lee Dong Wook. Since the singer and the Goblin star's romance is still new, would there still be a chance for the Boys Over Flowers actor to win her back?
The 23-year-old actress and singer and Lee Dong Wook were confirmed to be dating on March 9, 2018. According to King Kong by Starship Entertainment, Suzy Bae and the My Girl actor are now officially a couple, but there was nothing much to say since the relationship was still fresh.
"They met at a private, casual gathering. They recently started to get to know each other with good intentions and have feelings for each other," King Kong by Starship confirmed at the time. "Because it's still the beginning and we just learned about it, there's not much we can say about them dating or being a couple."
With Suzy Bae's ex Lee Min Ho being 30-years-old and her current boyfriend Lee Dong Wook at 36-years-old, it appears that the While You Were Sleeping actress is attracted to older men. In fact, age is not the only thing that The Heirs star and the Goblin actor have in common.
Lee Min Ho and Lee Dong Wook are both in the Korean entertainment industry. They started their careers when they were just in their teenage years. Even though they have tried doing films, the City Hunter star and the Scent of a Woman actor are best known for their roles in numerous television dramas.
Both Lee Min Ho and Lee Dong Wook are tall. The Boys Over Flowers actor stands at 1.87 m. (6'1" ft.) and the Goblin star stands at 1.84 m. (6' ft.). It's quite understandable why Suzy Bae prefers taller men since she stands at 1.68 m. (5'6" ft.), which is above the average height of Asian women.
However, the only thing that differs between Lee Dong Wook and Lee Min Ho is the fact that he has already completed his mandatory military service. It's no secret that the Legend Of The Blue Sea actor's enlistment played a major role in his break up with Suzy Bae.
Lee Min Ho is currently serving his compulsory duties, and no one knows if sparks will fly again if he will finally complete his service and see Suzy Bae. For now, reports revealed that he and the Uncontrollably Fond actress are still good friends despite their failed romance.
© 2019 Korea Portal, All rights reserved. Do not reproduce without permission.