'NCIS Los Angeles' Season 9 Episode 21 News & Spoilers: Deeks Is Quitting; Reveals His Future Plans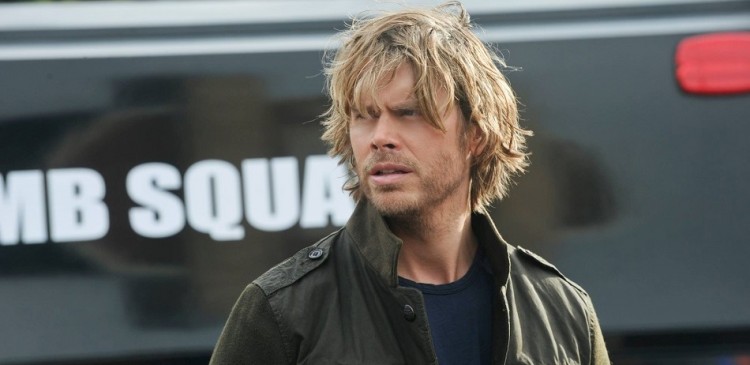 Detective Marty Deeks is thinking about leaving the law enforcement world to start a new business. Does it mean NCIS Los Angeles is losing a major character before Season 9 ends?
It can be recalled that in Episode 19, Deeks (Eric Christian Olsen) revealed to Callen (Chris O'Donnell) that he is considering buying an abandoned bar. Since he and Kensi (Daniella Ruah) are getting married soon and he wants to have kids in the future, the LAPD detective is thinking of getting a less dangerous job.
Apparently, that is going to be one of the storylines in the upcoming May 6 episode titled "Where Everybody Knows Your Name." It looks like the cocky detective will also share his dream to have a bar with the rest of the team.
With his wit and charm, Kensi's fiancé could definitely start his own business. But, does it mean he is ready to quit NCIS? Is Deeks returning his badge to Hetty (Linda Hunt) or Mosley (Nia Long) or to the LAPD in the upcoming episode?
For now, Deeks' fans don't need to worry too much as there are no news or rumors that Olsen is leaving the series. It looks like NCIS LA is building up another plot for the upcoming season. The series bosses could be thinking of a storyline similar to NCIS New Orleans' character Agent Dwayne Pride (Scott Bakula) who also owns a bar in the NOLA spinoff. CBS already renewed all NCIS series for another season.
Meanwhile, FBI agent Erin Way (Zoe Morris) is also coming back in the "Where Everybody Knows Your Name" episode. Agent Way will drop by the morgue early in the morning only to find a John Doe, with a Semper fi tattoo on his shoulder, on the table. She will also find the medical examiner on duty who was drugged, gagged, and left to die in a gurney drawer.
Agent Way will team up with the NCIS LA agents to investigate the murder of the Marine officer. The team will learn that a rare nerve gas murdered the officer. NCIS Los Angeles Season 9 Episode 21 airs on Sunday (May 6) at 9/10 p.m. ET/PT on CBS and CBS All Access.
© 2023 Korea Portal, All rights reserved. Do not reproduce without permission.