BTS Update: Bangtan Boys Reveal What They Wish To Do If They Have Free Time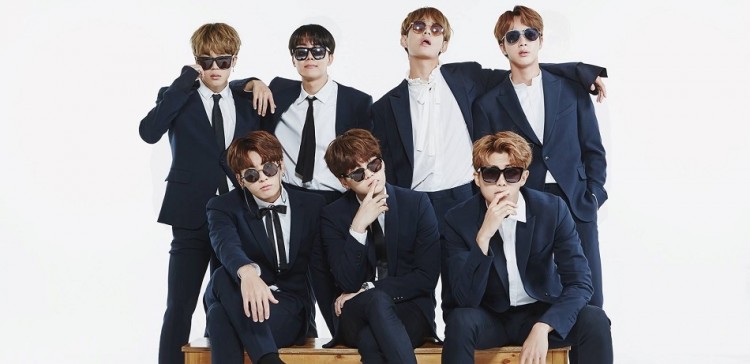 BTS is one of the busiest K-pop bands today. From recordings, concerts, and TV appearances—not to mention dealing with their screaming admirers everywhere they go —it looks like the idols don't have much free time at all. Hence, squeezing some "me time" in their busy schedule is something that they truly treasure.
In the recent episode of BTS: Burn the Stage, the band members shared the activities they want to do if they have free time. The episode first showed the boys' preparation for their The Wings Tour in Japan. After they successfully wrapped up the Japan leg, RM, Jin, Suga, J-Hope, Jimin, V, and Jungkook were given a short break. The Bangtan Boys were then asked what they wish to do in their free time.
RM, Jin, J-Hope, and Jungkook want to go straight home for different reasons. V and Sunga want to travel, while Jimin has one thing in mind—to unwind.
Group leader RM reveals that he has a figurine collection. He wants to organize his collection and take time to just look to look at them when he gets home. RM said arranging and displaying his figurines could relax him. "It would be nice to have that kind of peace of mind. My body and mind are aching for that kind of good cheer," RM said.
Jin said he wants to go spend time with his dad and go out fishing with him. J-Hope, on the other hand, just wants to chill at home, play with his dog, and enjoy his mom's home-cooked meals.
As for Jungkook, he confessed that he ordered a lot of things online. The idol said he wants to go home to open his packages. Sunga said he would like to take his bike out and experience a cross-country ride.
V, on the other hand, wants to travel and take pictures or videos of anything. V said he would probably take any of his bandmates. He then pointed to Jin, who replied that he is touched by V. As for Jimin, he just wants to chill as soon as possible.
"I don't know about (when I get back) in Korea but I just want to drink tonight. That would help me wind down," Jimin answered while laughing.
The band's BTS: Burn the Stage was released on YouTube. Meanwhile, the group will be heading to the U.S. this month to perform at the 2018 Billboard Music Awards on May 20. The band had been nominated for Top Social Artist in BMAs. The seven-piece group took home the same prize last year. BTS will also drop by at The Ellen DeGeneres Show on May 25.
BTS will be back on the road for their BTS World Tour: Love Yourself which will kick off in South Korea on August 25. The group will make stops in the United States, Canada, the United Kingdom, France, Netherlands, and Germany.
© 2023 Korea Portal, All rights reserved. Do not reproduce without permission.