'This Is Us' Season 3 Update: Eris Baker Reveals Her Guess On Who Could Be The Mystery Woman In Randall-Tess Flash-Forward Cliffhanger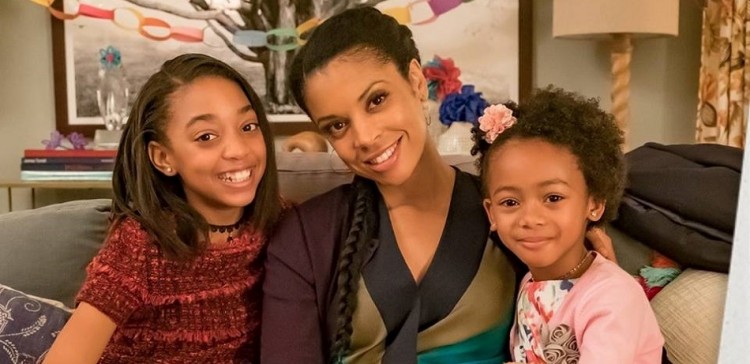 This Is Us fans are not the only people who are puzzled on who could be the mystery woman in the flash-forward talk between old Randall and adult Tess. Even actress Eris Baker, who plays the role of young Tess, admitted that she has no idea about the scene and who is the "her" that Randall and Tess are talking about.
The flash-forward talk between old Randall (Sterling K. Brown) and grown-up Tess (Iantha Richardson) in the This Is Us Season 2 finale has been the center of speculation for months. The cryptic conversation is the most talked-about scene in the finale, perhaps next to Jack Pearson's appearance.
Baker revealed that she knew that there will be an adult Tess in Season 2. However, she has no idea that the older version of her character will have a flash-forward scene with Randall. The young actress admitted that she only found out about the "future" scene of Randall and Tess when she watched "The Wedding" episode on TV.
In the Season 2 finale, some flash-forward scenes of the Big Three were shown. Chrissy Metz (Kate Pearson) deals with Toby's (Chris Sullivan) depression, while Kevin (Justin Hartley) is heading to Vietnam. As for Randall, he is seen telling his grown-up daughter Tess that it is time to see a woman but both of them are not ready to see "her."
Although she was also caught by surprise about the Tess-Randall flash-forward scene, Baker has a guess on who could be the mystery woman in the conversation. Her guess is not different from what most viewers think.
"My thought is that it's going to be the mom or maybe the grandmother," Baker told PopSugar.
Although the Randall-Tess scene did not particularly mention if the woman they are talking about is involved in a tragedy or is sick, viewers have speculated that two are talking about a woman that could possibly die in the upcoming season. Metz earlier said that the Randall-Tess cliffhanger would lead to something "not good" and "heartbreaking" for the Pearson family. It is also worth to note that earlier this year, Brown also shared a photo of old Randall in seems to be a hospital room.
Among the top guesses on who the mystery woman might be are Tess' mom, Beth (Susan Kelechi Watson), younger sister Annie (Faithe Herman), foster sis Deja (Lyric Ross), and grandmother Rebecca (Mandy Moore). Watson remains on the list even though the actress already confirmed that her character will not die in Season 3.
Brown earlier admitted that he knows who that woman is. He also hinted that the fast forward scenes in the Season 2 finale have a vital connection to the storyline of This Is Us Season 3.
"When you see that flash-forward to the future, it will ultimately help to illuminate what the end of our story will be," Brown said.
This Is Us Season 3 will have 18 episodes. It is expected to premiere in fall on NBC.
© 2023 Korea Portal, All rights reserved. Do not reproduce without permission.