Eunha Explains Long Hair As GFriend Promotes Album 'Time For The Moon Night' With Glamourous New Looks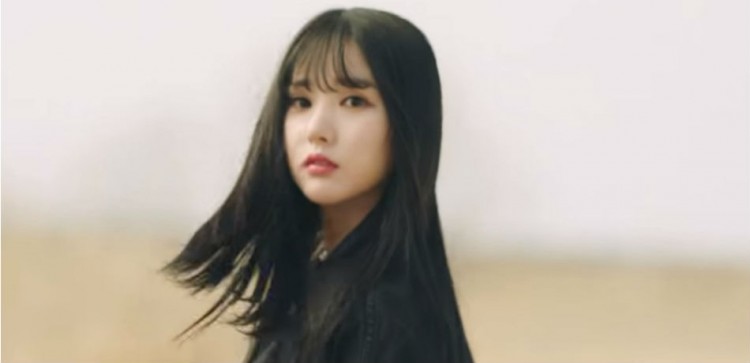 It looks like GFriend is determined to ditch their cute persona with the release of their new mini-album Time For The Moon Night. The new music video teasing the album's release has featured lead singer Eunha with a noticeably longer hairstyle that has made her appear more glamorous.
So does this mean that GFriend is prepared for a more mature sound with the release of Time For The Moon Night? Eunha, along with Umji, SinB, Yerin, Sowon, and Yuju, has spoken up about her long hair and how it means that the idols are set for major changes in the future.
The official GFriend Instagram account recently posted a teaser for the release of Time For The Moon Night. Fans were certainly excited to see the new music video, especially because of the glamorous long hairstyle Eunha was sporting. Although it is an unexpected look, people were delighted to see the idol with long hair.
Fans certainly loved Eunha's new look. Nevertheless, the GFriend member still felt the need to talk about her long hair at a recent event.
GFriend recently set a showcase for Time for the Moon Night at the YES24 Live Hall in Seoul. According to AllKPop, Eunha addressed her decision to change her hairstyle and admitted she preferred her short bob.
Eunha stated that she has not worn long hair for "two years." The GFriend idol added that she liked her "short hair" more. However, she went for the new look "because I believe that people need to continue showing changes."
Eunha is not the only one who is getting a new look for the release of Time for the Moon Night. Yuju admitted that she and her fellow idols have "tried different hair colors" but believes that "fans are loving our new vibe." In addition to that, Umji stated that the girl group is going for "twinkling, star-like makeup" to go with their new album.
Fans can now enjoy the full music video for GFriend's Time for the Moon Night. The video has only been uploaded to YouTube but has already earned more than two million views.
© 2023 Korea Portal, All rights reserved. Do not reproduce without permission.