Song Joong Ki 2018: This Celebrity Claims He's At The Same Level With Song Hye Kyo's Husband's Popularity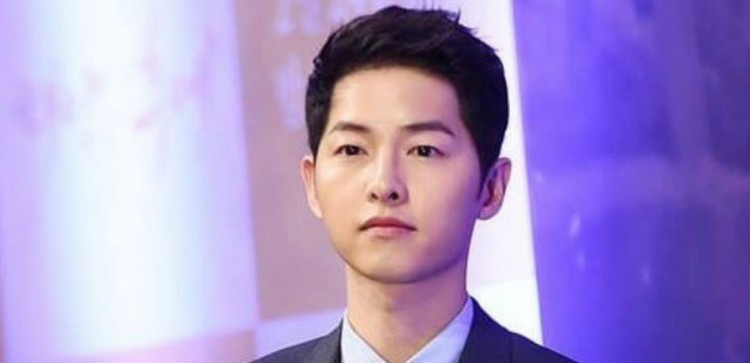 Song Jong Ki is undoubtedly one of the most successful South Korean actors to date, and his current status in the industry is what all other celebrities are aiming for. Song Hye Kyo's husband appeared in so many hit Korean Dramas, like The Innocent Man, Sungkyunkwan Scandal, and Descendants of the Sun, that catapulted him to stardom. However, one star claimed that he doesn't really have to do more to be like the famous actor, as he is already on the same level with him.
TWICE's Nayeon, Dahyun, and Jihyo, K-pop Star Season 4 runner-up Jung Seung Hwan, singer, Immortal Song 2: Singing the Legend host, and former competitor of I Am a Singer Season 4 Hwang Chi Yeol, and rappers Dynamic Duo (Choiza and Gaeko) were guests stars in "Sing My Song" segment of Happy Together 3 on April 26. Just like any other episode of the highly popular South Korean talk show, their guests were given time to shine upon arrival.
One Male Celebrity Confidently Considered Himself As Popular As The Descendants of the Sun Actor Song Joong Ki
Hwang Chi Yeol's arrival left a big impact after the hosts of Happy Together 3 mentioned his Hallyu (Korean cultural wave) star quality. When asked if he's more popular than Song Joong Ki, the 35-year-old star noted that he is not more popular than the Descendants of the Sun actor, but he is at the same level with him. As expected, his remark garnered a lot of laughter on the show.
To prove his claim, Hwang Chi Yeol shared evidence that he is, in fact, as popular as Song Joong Ki. The singer revealed that in "Chinese magazines, Song Joong Ki and I take over the front and back covers."
Star Reveals Actual Proof In Happy Together 3 That He's At The Same Level Of Song Joong Ki's Popularity
When one of the hosts, Yoo Jae Suk, asked who's on the front cover and who's on the back, Hwang Chi Yeol confidently said that it doesn't really matter because "If you flip over the magazine, the back cover becomes the front. Isn't it the same thing?" His response seemingly confirmed that he is the one who's on the back cover of the magazine and Song Hye Kyo's husband on the front.
© 2022 Korea Portal, All rights reserved. Do not reproduce without permission.