Korean Show 'PD Notebook' Takes A Closer Look At 2NE1 Alum Park Bom Drug Scandal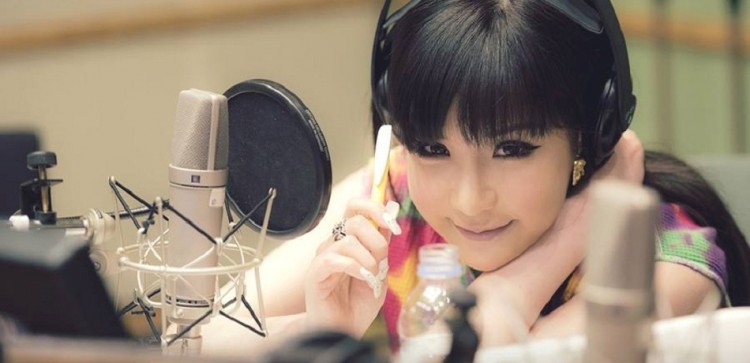 MBC's PD Notebook will bring back an old scandal that involved one of the most popular K-pop idols—2NE1's Park Bom. The investigative journalism show will dig deeper into Bom's story that placed her under investigation for drug smuggling.
PD Notebook recently announced that the second part of its special, titled "Prosecutor Reform," will tackle Bom's drug scandal. The "Prosecutor Reform" covers cases which have led to major controversies due to corrupt or doubtful rulings. Apparently, among these cases is Park Bom's drug scandal.
The announcement sparked criticisms of YG Entertainment by fans. During the investigation on Bom, many netizens questioned why the K-pop idol was not punished for the use and smuggling of the illegal drug. The court ruling was viewed by many as YG Entertainment's abuse of power and a "special treatment" to its talents.
"Just do an entire special on YG ... any of those investigation shows whether it's PD Notebook, Chase 60 Minutes, Truth ... ," one commented about the agency.
Among the other notable issues covered by PD Notebook were the Hwang Woo-suk's stem cell research fraud and the claim that the US beef imports in 2008 posed risks of mad cow disease. PD Notebook airs Tuesdays at 11 p.m. KST on MBC.
Park Bom's Illegal Drug History
In 2010, Park Bom was placed under investigation for smuggling of 80 amphetamine-containing tablets through the mail. The package came from a relative living in the United States and was sent to the 2NE1 member twho was in South Korea at the time.
Park admitted the drug is for the treatment of her depression. Later on, she was only investigated but never charged with a violation.
YG Entertainment, 2NE1's label at the time, issued a statement denying the allegation of special treatment. The agency said the drug that was sent to Park was illegal in South Korea but not in the U.S.
YG Entertainment rep Yang Hyun-suk further explained that the singer contacted her U.S. physician to refill her medication. However, Bom failed to travel to the U.S. to get it due to her busy schedule.
Yang said Park also sought medical care in South Korea and had undergone therapy, but it was not as effective as her treatment in the U.S. During the investigation, Park provided the prosecutor her medical records from a U.S. hospital confirming her diagnoses and ongoing treatment plan.
The scandal forced Park to exit her reality show Roommate. She also went on hiatus from the entertainment industry. She came back in December 2015 with 2NE1 at the 2015 Mnet Asian Music Awards. A year later, YG Entertainment announced that 2NE1 is disbanding.
As of this writing, Park Bom hasn't come back as a solo artist or with a new band. She has also been keeping a low profile. Her last post on Instagram was in February, and it was a birthday greeting to her former bandmate, CL.
© 2023 Korea Portal, All rights reserved. Do not reproduce without permission.