'Attack On Titan' Season 3: Having More Improvements & Changes, Hajime Isayama Says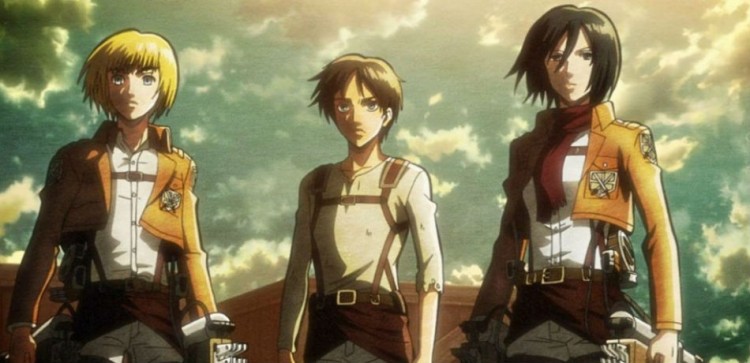 Attack on Titan Season 3 will show the characters becoming more complex, following the surprising twists in the previous season. That's why the production team is trying to clearly show the viewers about their integral fighting. The upcoming season has a huge probability to commence right after the events where it ended in the previous chapter. Hence, it is certainly going to focus on the great war between humans and flesh-eating titans.
Recently, it was revealed that fans would see more titan shifters in Attack on Titan Season 3 other than series' protagonist, Eren Yeager. Due to this, the human government is expected to be in a huge turmoil. However, in a recent media conversation, the series creator, Hajime Isayama hinted that the next storyline would mainly feature the Uprising arc. The story will show the Survey Corps targetting Yeager and his friends in Paradis.
According to the 31-year old Japanese manga artist, some alterations will obviously be there when the original manga storyline is translated to the anime version, particularly the manga issue's volumes 13 to 16. Isayama found these volumes disappointing, hence he has planned to make improvements when the story goes to the anime.
While Isayama was writing volume 12 for Attack on Titan Season 3, he felt highly disappointed with his work in the period between the volumes 13 and 16. He realized that the outcome of these volumes would also be highly disappointing for the viewers. Then he decided to wipe away and replaced with something "he is proud of" as he knew it would bring much interest to everyone. This portion reveals that the present royal family governing the humans is none other than the titan shifters.
In a recent interview with Animedia's magazine, the series directors Tetsurō Araki and Masashi Koizuka said that "the escalation of season 3 would be unlike any seen in the previous seasons." Both the directors feel that "compared to the previous seasons, the depth of season 3's story would escalate quite a lot," as reported by Comic Book.
A compilation movie titled Attack on Titan: The Roar of Awakening was released in Japan in January this year. Attack on Titan Season 3 is expected to premiere this July in Japan. Stay with us to know the release date and other updates related to the series.
© 2019 Korea Portal, All rights reserved. Do not reproduce without permission.