'The Blacklist' Season 5 Spoilers: Creator Hints Jennifer Reddington As A 'Playing Chip' To Liz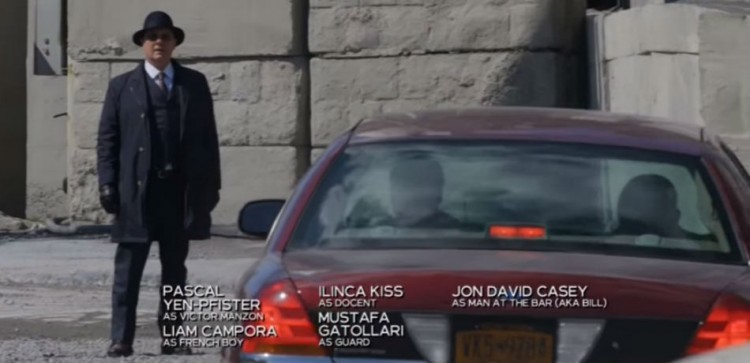 The Blacklist Season 5 is left with four more episodes before going for a hiatus. The episode 18 titled "Zarak Mosadek" recently aired confused the viewers by delivering a huge bombshell. It was a surprise for everyone to see the introduction of the long-lost Jennifer Reddington.
Episode 18 of The Blacklist Season 5 did not find out who murdered Liz's (Megan Boone) husband, Tom (Ryan Eggold), which the viewers were passionately waiting for. But it brought the viewers one step closer to answers by introducing Red Reddington's (James Spader) long-lost daughter.
The character of Jennifer was although mentioned around three years ago, but neither it ever physically surfaced nor the viewers even expected to see her back once again. In other words, she almost became out of everyone's mind.
In the final scene of the previous episode, it was revealed that Lilly Fiona Dourif) is actually Jennifer. This character was a mystery to The Blacklist viewers since Naomi (Mary-Louise Parker) was introduced in the series' second season. Lilly was taken by Liz to her apartment to interrogate what she knew, but unexpectedly she realized the person she was interrogating was her half-sister.
The series creator, Jon Bokenkamp recently said to Variety that "this is a storyline that has been long gestating" and the character has also been a matter of discussion in the writers' room. They also used to discuss when it would be the best time to bring her back.
While he was asked about the next episode titled "Ian Garvey: Conclusion," he talked about "Liz's ongoing quest for revenge, and how the Lilly reveal with affect Liz and Red."
While speaking to Entertainment Weekly, Bokenkamp said that the twist would create a plenty of new questions, which also include giving new insight into Ian Garvey's (Jonny Coyne) agenda. While asked about the relationship between the sisters, Liz and Jennifer, Bokenkamp said that "Liz is seeing Jennifer a little bit less a sister and much more as an asset or chip to play."
Never miss the airing of The Blacklist Season 5 episode 19 titled "Ian Garvey: Conclusion" and episode 20 titled "Nicholas T. Moore" on April 25 and May 2 respectively at 8/7c on NBC.
© 2019 Korea Portal, All rights reserved. Do not reproduce without permission.