Tristan Thompson Cheating Controversy: Find Out The Club The NBA Star Was Caught, Khloe Kardashian's Baby Daddy Spotted With 5th Women In Manhattan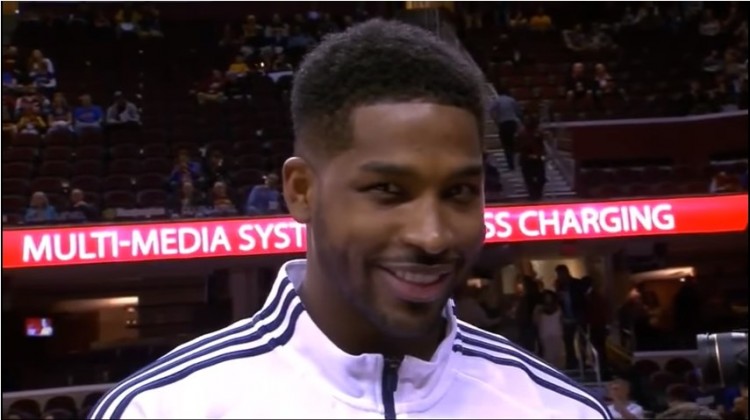 Tristan Thompson's cheating over Khloe Kardashian is all over the news today. In fact, the number of women the 27-year-old athlete was allegedly seeing soared up. From three, there are reports the professional basketball player cheated on the Keeping Up With the Kardashians star with five girls. The controversy began when he was caught in a club and fans wonder which club it was.
According to Washington Post, the club in question is Darna nightclub in Arlington. This was the place where Tristan Thompson was seen with a woman who was not Khloe Kardashian. It is described as a "Middle Eastern-themed club."
On its website, the place brags about its "exotic hookah flavors" that its clients surely haven't tasted before. It also offers different kinds of drinks that will leave its customers "mesmerized" through the night. Its name is derived from the Arabic word "Darna," which means "our home." Thus, it is asking its patrons to treat the place like their own home.
In a footage revealed by TMZ, Tristan Thompson was spotted kissing a girl. In another, he was burying his face in a lady's cleavage. The publication reported the said incident both happened on October 7, 2017, identifying the club as the "hookah lounge outside Washington D.C."
However, it was reported that Darna was not the only club Tristan Thompson visited that night. In fact, he and his fellow Cleveland Cavaliers teammate, Iman Shumpert, were both seen at Dupont Circle's St. Yves on the same evening. "The casually dressed duo sipped Courvoisier and seemed to be having a great time," an insider told Washington Post. Also, he was not with his girlfriend, Khloe Kardashian.
Meanwhile, Daily Mail reported Tristan Thompson was also photographed a number of times with a certain woman in the past five months. This girl is said to be aside from the four women he was caught getting intimate with. She is said to be named Tania and they were first spotted together in November 2017.
In fact, she was also seen with the NBA star, and staying in the same hotel in Manhattan for the past few months. They were also spotted eating and partying together at different clubs. Tristan Thompson's alleged other woman was also reportedly traveling to Boston to watch him play for the Cleveland Cavaliers. They were last caught with each other less than a month ago in New York City.
© 2019 Korea Portal, All rights reserved. Do not reproduce without permission.