'Twice' Will Appear On 'Running Man' To Promote New EP 'What Is Love'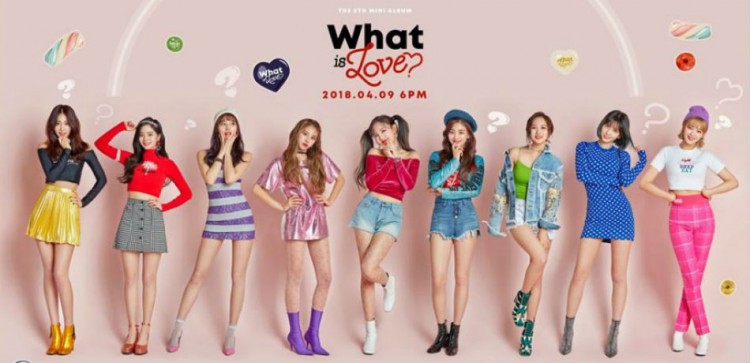 Twice will be on SBS' Running Man!
Formed by JYP Entertainment, the South Korean girl group, Twice is going to appear as guests in one of the most popular South Korean variety show named Running Man.
The sources at SBS confirmed on Thursday, April 12 that all the nine members of Twice would be present on the set of Running Man as guests. They will attend the pre-recording, which is set to take place on Monday, April 16, as reported by Inquirer.net.
What's the purpose of Twice to be present in Running Man?
All the nine members of Twice - Nayeon, Jeongyeon, Momo, Sana, Jihyo, Mina, Dahyun, Chaeyoung, and Tzuru - will be visiting SBS' variety show Running Man in a bid to promote its latest extended play (EP) What is Love. The girl group released their fourth EP What is Love on Monday, April 9. Since then, it is constantly creating new records in the domestic and international charts. The music video has already made a record of crossing 20 million views on YouTube and is considered the fastest video to make such mark.
When can the broadcasting take place?
According to the representative, this is just the initial step as only the filming date has been set. There is no date for broadcasting as it is yet to be decided, as reported by Soompi. Depending on the programming, the appearance of the girl group on the much-acclaimed show Running Man seems to air either at the end of April or the starting of May.
This is not the first time the girl group is appearing on Running Man. Recently, in December 2016, they appeared on the show and the episode was shot in the coastal city of Busan. The cast and Twice girls were broken into three teams to compete with each other in a number of challenges.
Twice's immediate future plans
The source further reports that Twice has many things to do in near future. Presently, the group girls are busy in releasing their third Japanese single Wake Me Up on May 16 this year. Then they will go on their second world tour titled Twiceland Zone 2 - Fantasy Park between May 18 and 20. They are simultaneously preparing for the tour also. It is said that they will also visit Singapore, Bangkok, Jakarta, and Kuala Lumpur.
© 2019 Korea Portal, All rights reserved. Do not reproduce without permission.