Mariah Carey 2018: 'Infinity' Singer Suffering From A Serious Mental Health Issue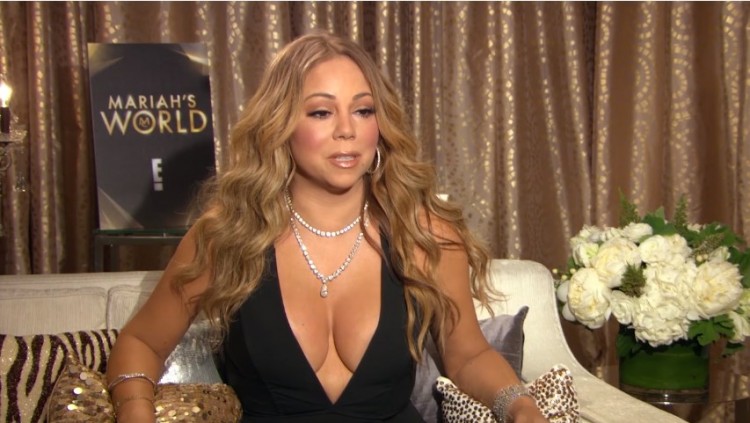 In a tell-all interview, Mariah Carey opened up about her bipolar II disorder. For the past 17 years, the Songbird Supreme has been fighting a lifelong battle against the disease. The singer-songwriter spoke up to help eliminate the stigma that comes with the condition and give awareness to the mental health issue. What is bipolar type two?

Just like bipolar I, which is a severe case of the condition, Mariah Carey's bipolar II also comes with severe depression. However, compared to the first one, people with type two bipolar disorder have a lower level of mania, also called hypomania.
Dr. Kevin Gilliland, a clinical psychologist and executive director of Innovation360, described to People hypomania is causing its sufferers to have unpredictable moods. People with this condition might not be complaining about it as it helps them get a lot of things done. In fact, there are reports saying that they even have a higher level of creativity.
However, Gilliland warned it is just disassociation. Although the sufferer could really be more creative because of this, he warned that it is the effect of hypomania. In fact, some people with bipolar II, like Mariah Carey, think that they are just being creative when hypomania strikes, thus they are not asking for help to cure it in fear of losing their creativity. The truth behind this is their creativity just stands out as opposed to when they are feeling depressed.
Another effect of having bipolar II is being moody. Gilliland described some sufferers of it being difficult to work with. This is because there are the two poles of mood - depressed and manic.
Mariah Carey revealed her condition was diagnosed in 2001 after she got hospitalized because of a "mental and physical breakdown." Admittedly, she told People's editor-in-chief Jess Cagle she didn't want to believe it and was afraid of carrying the stigma that comes with what she described as a "lifelong disease."
At the time, she was afraid it will end her career and she will lose everything, so she tried not to deal with it. Now, after being in denial and isolating herself, she sought to receive treatment and continue her life normally. Mariah Carey is hoping other people with bipolar II won't let their condition define them, thus she is now sharing her story.
© 2019 Korea Portal, All rights reserved. Do not reproduce without permission.