Jung So Min Is Considering A Lead Role In New K-Drama 'One Million Stars Falling From The Sky'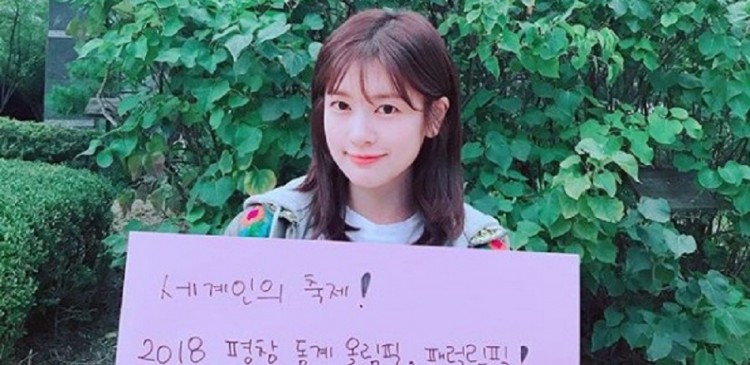 Korean actress Jung So Min is still in talks to lead in the K-drama One Million Stars Falling From The Sky. Her agency confirmed that she has received an offer to star in the show, but nothing is definite as of yet. Many fans are expecting that she will accept the role as the show is one of the hit TV series' in Japan.
Jung's agency, Jellyfish Entertainment, released a statement following speculations that the actress will be the lead female star of the new K-drama. The company revealed that Jung received an offer to join the cast, but everything is still under negotiation.
Jung was last seen on television in November of last year in tvN's romantic comedy Because This is My First Life alongside Lee Min-ki. If she agrees to appear in the upcoming TV drama/thriller, she will star in a remake of the Japanese drama of the same name. The One Million Stars Falling From The Sky drama first aired in Japan from April to June 2002.
One Million Stars Falling From The Sky Plot
The series is dark mystery surrounding a womanizing chef and an unexpected murder. The chef treats women like side dishes. Once he has no use for them, he gets rid of them in any way possible. He crosses paths with a detective when the latter's girlfriend alleged suicide turns out to be a murder cover-up.
A cat and mouse game starts between the two lead characters when the detective's little sister falls in love with the chef. He is determined to save his sister no matter the consequences will be. As the story unfolds, the detective's dark past life will come to light, revealing the connection between him, his sister, and the chef.
Fans are thrilled to see if the Korean adaptation will have the same shocking ending as the original Japanese version. Korea's One Hundred Million Stars Falling From The Sky is expected to premiere later this year.
One Million Stars Falling From The Sky is not the first Korean adaptation of a Japanese series for Jung. She previously played a leading role in 2010 romantic comedy Playful Kiss, the Korean adaptation of the popular manga series Itazura na Kiss.
Meanwhile, Jung and actor Lee Joon are still together. The two confirmed that they are dating in real life earlier this year. Jung and Lee first met when they co-starred in the TV series Father Is Strange in 2017. The on-screen couple started hanging out together a few months after the show ended. A couple of months later, the agencies of both stars confirmed that the two are dating.
© 2019 Korea Portal, All rights reserved. Do not reproduce without permission.