Chaejin, Jo Hyun Ah Dating Rumors: MyName Member Apologized For The Leaked Photos With Urban Zakapa Singer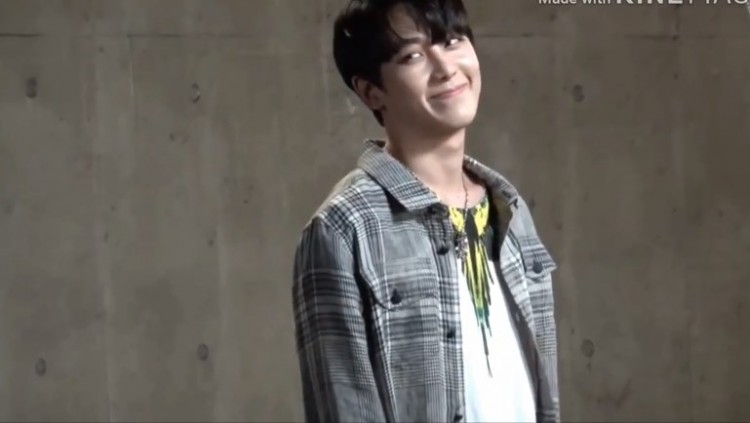 After the controversy Chaejin and Jo Hyun Ah have been through, MyName's member released a formal apology on the group's official fan café on Tuesday, April 10. The 22-year-old star addressed the issue about their leaked photos with the Urban Zakapa singer that sparked dating rumors.
Chaejin started his letter by introducing himself, per All Kpop. "First of all, I apologize for causing concerns to my fans, member hyungs, agency family, peers, and family members with the recent incident," he said. He was also sorry for releasing an apology note late as he had to gather all his courage to reveal an official statement like this.
Talking about the leaked snaps, Chaejin said the images were unintentionally revealed online and blamed his self for the careless act. "So I want to say I am sorry," he apologetically said. He then explained the truth behind the photos were actually exaggerated and altered from their true events by some people.
Hence, he was shocked by what happened. For a person like him, who has lived the past eight years of his life in front of the camera, he was also scared and upset with what he did that caused disappointment to his fans and the public. In fact, he even had a hard time facing the problem.
"I believe my lack of virtue has caused everything," Chaejin continued to say about his leaked photos with Jo Hyun Ah. He then said the statement Urban Zakapa's agency, Makeus Entertainment, revealed is true. It neither has lies nor additions, but only the truth.
From here, Chaejin was able to reflect and learn from the incident. He also deeply realized that his actions could be the standard of how people see the way he lives and the path he is taking. Again, he repeated he is very sorry to his fans, his fellow MyName members, to his agency - H2 Media, friends, family, and everyone who got affected by the controversy.
To recall, Urban Zakapa's music label, Makeus Entertainment, also revealed an official statement after Chaejin and Jo Hyun Ah's sweet photo started swirling online. The company denied the claims the two are dating and insisted they are just friends, Korea Portal reported.
As fans noticed Chaejin and Jo Hyun Ah were drinking, Makeus Entertainment explained there were a lot of friends doing the same thing. They, too, were fooling around, but the music label insisted they were just playing at the time. The alleged couple is both part of KBS 2TV's The Unit as mentor and contestant.
© 2019 Korea Portal, All rights reserved. Do not reproduce without permission.