Monsta X Update: I.M, Minhyuk, Hyungwon, Wonho Talk About Receiving Their First Paychecks, Surprise With Its Amount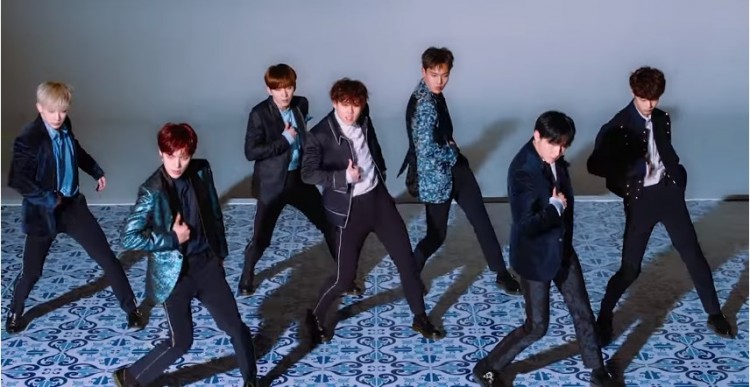 Monsta X's return is definitely a success. In fact, their newly-released album, The Connect, is now hitting a number of charts. It looks like the seven-member group is now enjoying the fruits of their labor. I.M, Minhyuk, Hyungwon, and Wonho recently talked about receiving their first paychecks and they are so happy about it.
Monsta X debuted in 2015, but, per All Kpop, the group just received their first paychecks six months ago. This is because South Korean boy bands have to pay all the investment their music labels put into them before they get their real profit. So, seeing their initial salary, the boys were surprised to see the amounts of their first salaries.
"I couldn't believe it was my money," I.M said. Although it wasn't a large amount of money, it was big enough for him. At first, the 22-year-old idol thought it wasn't real when he received his first paycheck after training and promoting.
Minhyuk, on the other hand, compared his work with Monsta X to his part-time job in high school. "We made more than you can ever [received] by just part-timing," he said. His profit was given two days after it was computed and it gave him sleepless nights. Other Monsta X members even asked their fellow bandmates if they had received their paychecks and that made them so happy.
Additionally, Hyungwon revealed that it was the first paycheck he had received. In fact, it was the first time he made his own money. Just like I.M, the 24-year-old star didn't think it was real as he simply underwent training and promoting as he liked being on stage. However, seeing his salary's amount made him want to work harder.
Lastly, Wonho felt emotional when he got his first paycheck. "More than the amount, the meaning was more important," he said. It just means that they are now making money as part of Monsta X and their music label, Starship Entertainment, is also earning. This also means they can continue to promote their new music, keep seeing their fans, and have a bright future.
Monsta X just released their new album, The Connect, on March 26 featuring the title track "Jealousy." Now, Starship Entertainment revealed the group's latest LP was on the top of Tower Records' daily online sales chart last April 1, Soompi reported.
It also managed to be part of iTunes' top 10 album charts in 28 countries and first on iTunes' K-pop album charts in 25 countries. With that, Monsta X is about to treat their fans to a world tour beginning on May 26 in Seoul, Korea.
© 2023 Korea Portal, All rights reserved. Do not reproduce without permission.