China Supports Denuclearization Moves By North Korea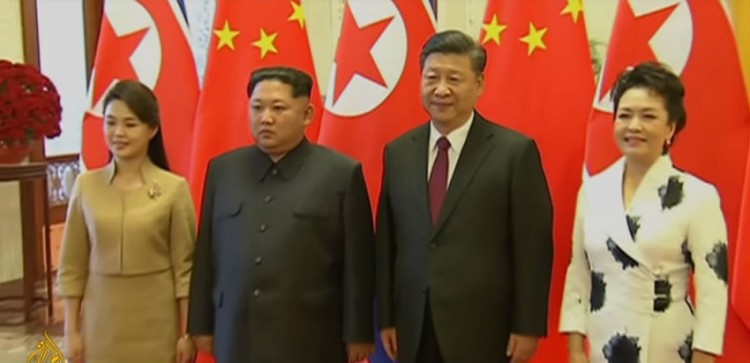 In an interesting turn of events, China has supported North Korea's diplomatic moves towards denuclearization. Wang Yi, senior Chinese diplomat spoke the foreign minister of North Korea Ri Yong Ho, supporting the planned summits that are to take place between the United States and North Korea. He also expressed appreciation towards the efforts undertaken by N. Korea towards easing the tensions brewing in the Korean Peninsula.
According to Wang Yi, when there has been an easing in the situation on the peninsula and a ray of hope is found for establishing peace through mutual dialogue, there have often been obstacles and disturbances to destabilize the situation. "We call on all parties to maintain their determination, eliminate interference, and go along in the right direction of dialogue and negotiation," he said to the reporters.
What did Yong Ho have to Say?
In response to these appreciations, Yong Ho expressed that his country will continue to maintain close ties as well as strategic communications with China. The same was outlined in the surprise meeting that was planned between Kim Jong Un and his Chinese counterpart Xi Jinping. Kim's visit to Beijing has made it clear that China will have a major role to play in controlling or reining the nuclear program developed by his country. It is notable to mention here that China is the only major ally of North Korea and is also its chief provider for trade and energy requirements, thus helping to keep its broken economy afloat.
A Positive Development
China has always been kind of secretive about being the closest ally of North Korea. The ties have also been through testing times when Kim Jong Un's fanatic pursuit for nuclear weapons was not supported by the Chinese government and Beijing also backed the tough United Nations sanctions against these weapons, as reported by Reuters.
However, positive developments stemmed in March this year when Beijing upheld its friendship with its neighbor and won a pledge by Kim in response to denuclearize the peninsula. The meeting between Wang, the state councilor and Yong Ho, the foreign minister of North Korea took place only on an hours' notice!
With major forces joining hands, things are really looking up for the Korean peninsula.
© 2019 Korea Portal, All rights reserved. Do not reproduce without permission.