North Korea's Kim Yong-Chol Issues Rare Apology to The South Korean Reporters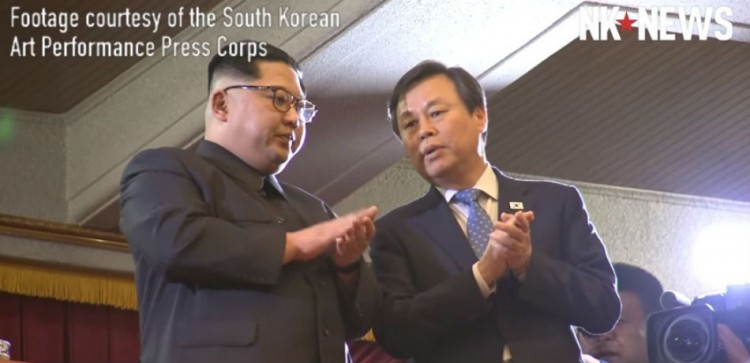 Not so long ago, K-Pop, the popular music of South Korea did not find favors in Pyongyang. In fact, when the Seoul government decided to play some of the top K-pop hits in full volume across the border with huge loudspeakers along with news and weather reports, Kim Jong Un's North Korea proclaimed it to be none less than an act of war!
Turning Tides
However, in what seems to be a major diplomatic move, the tables seem to have turned with North Korea and South Korea kind of warming up to each other. And, K-pop is not all that evil anymore! In fact, recently, Kim Jong Un became the first leader to attend a K-pop concert and he might have even enjoyed it quite a bit. According to reports by the Korean Central News Agency (via The Washington Post), Kim Jong Un exchanged warm pleasantries with the artists and welcomed them in Pyongyang.
A spokesperson of the Central News Agency was also quoted saying that Kim Jong Un, who always chose to keep South Korean influences out of North Korea's politics and culture was in fact "deeply moved to see our people sincerely acclaiming the performance, deepening the understanding of the popular art of the south side." The North Korea's leader, who was accompanied by his wife, met the singers after the performance and shook hands with them.
The Restriction
It has been reported that South Korean reporters had planned to cover this important event but were eventually blocked from entering the premised owing to security concerns. Only a single camera person was allowed entry into the hall while others had to be content with watching the show in television screens that were installed inside a makeup room, backstage. This move was fiercely opposed by the reporters.
A Rare Apology that Followed
What came as a surprise was an official apology issued by Kim-Yong-Chol, North Korea's head of national intelligence who apologized to reporters for coverage restrictions during the course of this all-important concert. He confessed there was some degree of "confusion" during the course of the event and begged for their understanding. This is an unusual apology issued a high level North Korean official. North Korea has never issued apologies to South Korea for any reason, in the past.
It is important to note that these diplomatic moves come in wake of the all-important North and South Korea talks slated to happen next month.
© 2020 Korea Portal, All rights reserved. Do not reproduce without permission.