Lee Min Ho 2018: Suzy Bae's Ex Boyfriend Being Used To Take Money From Fans, Rumored To Reunite With Park Shin Hye In 2019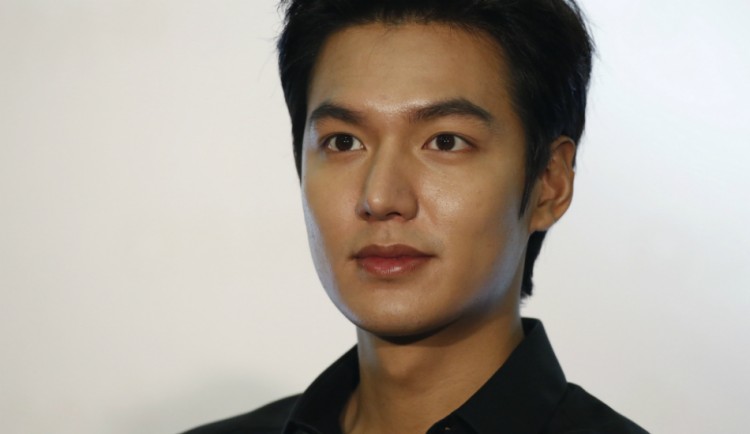 Lee Min Ho remains to be one of the most talked about South Korean actors today despite the very fact that he has been away from the limelight for quite some time now. The former boyfriend of Suzy Bae started serving in the military in May 2017. Reports have it that the Legend of the Blue Sea star has been serving as a public service worker at the Gangnam District Office.
Despite his temporary hiatus from the entertainment industry, Lee Min Ho has been a subject of another controversy. AllKpop shared that the ex-beau of Suzy Bae is being used to get money from his fans. The entertainment news outlet reported that a company has been convincing the City Hunter actor's fans to spend some bucks in exchange for a meet-and-greet encounter with him.
It was claimed that supporters of Lee Min Ho would be allowed to see and walk with him at the military base. The publication shared that the company is taking more or less $470 for one person, $560 for two to three people, and $660 for a group of four people. Reports even stated that the broker also vowed to allow fans meet the parents of Suzy Bae's former boyfriend.
The news outlet added the broker reassured fans that they need not worry about their money. It was also learned that the same company has also done the same thing with other Korean and Chinese personalities. In a statement, the talent agency of Lee Min Ho said that it is set to take some actions regarding this matter.
"Even if it does not directly hurt the label, this is business being done with Lee Min Ho's name. We will be taking some sort of action, whether it is through an announcement or something else."
Meanwhile, reports about Lee Min Ho reuniting with Park Shin Hye in the supposed The Heirs 2 have reignited after the Boys Over Flower actor's split from Suzy Bae. Speculations suggest that there is a huge possibility of having a sequel to the 2013 South Korean television series due to its undeniable success. DramaFever even shared some reasons why a second installment is needed.
Aside from its interesting storyline, the news outlet shared that there are a lot of new angles to explore especially the back stories its main characters, namely: Choi Young Do (Kim Woo Bin), Cha Eun Sang (Park Shin Hye), Kim Tan (Lee Min Ho), Kim Won (Choi Jin Hyuk), Lee Bo Na (Krystal Jung), Yoon Chan Young (Kang Min Hyuk), Lee Hyo Shin (Kang Ha Neul), Han Ki Ae (Kim Sung Ryung) and Park Hee Nam (Kim Mi Kyung). While these predictions could possibly be true, it is important to note that SBS has yet to confirm or deny these claims. Hence, fans should take these unverified claims lightly until everything is proven true and correct.
Neither ex-boyfriend of Suzy Bae, who is set to complete his military service in 2019, nor Park Shin Hye has commented on the claims that they are reuniting in The Heirs 2. Stay tuned for the latest news and updates about Lee Min Ho!
© 2023 Korea Portal, All rights reserved. Do not reproduce without permission.