Super Junior Update: Heechul Will Not Be Performing To Promote 'Replay,' Boys To Do Another Home Shopping Special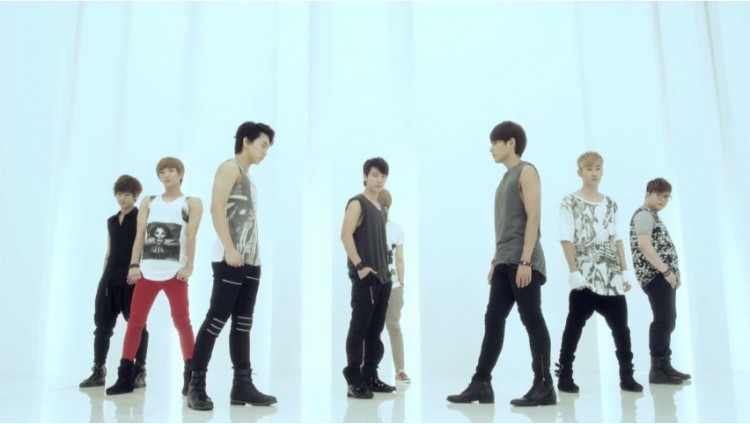 Once again, Super Junior will be gracing a home shopping network in part of promoting their new album, Replay. Unfortunately, Heechul will not be able to join Leeteuk, Yesung, Shindong, Eunhyuk, Donghae, and Choi Siwon in performing their latest songs due to health reasons.
Super Junior will be returning to the spotlight with the release of their new album on April 12. However, due to health reasons, Label SJ released a statement explaining Heechul's absence in promoting Replay on the group's official website, via Metro.
The entertainment company started its announcement by saying a "piece of unfortunate news to fans." "Due to health-related issues, member Heechul will not be participating in music show promotions for the group's 8th repackaged album Replay," it said. It was clearly sorry for Super Junior's supporters who have been waiting for their return with a repackaged album.
But, Label SJ promised fans that they will still see Heechul promoting Replay, except that he won't be performing in any musical shows. To recall, Soompi reported that Heechul opened up about his health condition before Super Junior made its return in November 2017.
The 34-year-old Korean singer is suffering from chronic pain since 2006, the time when he had surgery after fracturing his leg as a result of a car accident. So, as Label SJ's utmost priority is Heechul's health, they are asking Super Junior's fans for understanding.
Talking about the group's returning album, Replay has three new songs, "Me & U," "Super Duper," and "Hug," along with the title track "Lo Siento" or "I'm Sorry" in English. The latter song features Leslie Grace, Sony Music's Latin singer, and the Grammy winner Play-N-Skillz. The song was composed by Brother Juan and produced by Oscar Salinas.
So, in part of promoting the new album, Super Junior is making a one-hour home shopping special on Super Market on CJ O Shopping channel. This is the same thing the boys did last year. Leeteuk, Yesung, Shindong, Eunhyuk, Donghae, Choi Siwon, and Heechul are the first South Korean boy bands to appear on a home shopping network.
This just proved that Super Junior doesn't only have talents in performing, but in selling as well. After selling suits, this time, they will be marketing face masks made by the known beauty brand—Avajar. This will happen after the release of their repackaged album, Replay, at 6 p.m. KST on April 12. The show will start at 10:45 p.m. KST.
© 2023 Korea Portal, All rights reserved. Do not reproduce without permission.
Tags:
Super Junior
,
Replay
,
Leeteuk
,
Yesung
,
Shindong
,
Eunhyuk
,
Donghae
,
Choi Siwon
,
Me & U
,
Super Duper
,
Hug
,
Lo Siento
,
I'm Sorry
,
Label SJ
,
Avajar
,
Super Market